Warner Bros. Discovery fired about 70 employees of the HBO Max streaming service this Monday (8/15).
The volume equates to 14% of total platform employees in the United States, but most of the layoffs were employees of the international non-fiction and original productions division services. The original narrative production team was the least affected.
The decision to keep the fiction team is reassuring, as Warner Bros. Discovery, David Zaslav, has already announced that the company must reduce its streaming investments. He had also declared the end of the exclusive HBO Max movies.
But that's not how the current decision points. Casey Bloys, Chief Content Officer of HBO and HBO Max, will retain his role and continue to oversee the service's narrative projects. In addition to him, most of the executives who worked under his supervision also kept their jobs.
There have, however, been some renovations. Amy Gravitt, head of HBO's comedy division, will also take on the comic productions of HBO Max, taking over from Suzanna Makkos (who has not been fired). The change came as a way to unify the two divisions of comedy.
The theater division, overseen by Sarah Aubrey, also remained intact. Aubrey was responsible for the original HBO series Max and oversaw "The Peacemaker" among others.
It is unclear, however, whether employees who have kept their jobs will work on new attractions or if they will just maintain what was already in place. However, it is a much brighter future than the apocalyptic speculations of before.
On the other hand, the division of non-fiction productions has been practically canceled. This is partly due to future plans to merge HBO Max with Discovery +, a platform specializing in such productions. So keeping both divisions would be redundancy.
"As we consider Discovery's content offering joining HBO Max for an eventual combined platform, we had to make the incredibly difficult decision to disband or restructure teams, neither of which reflects the contributions of the people affected by it." the company announced in a memo.
The cuts are part of an ambitious Warner Bros. Discovery goal, which aims to save approximately $ 3 billion by eliminating redundancies and reducing payroll.
Source: Terra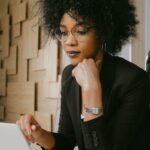 Camila Luna is a writer at Gossipify, where she covers the latest movies and television series. With a passion for all things entertainment, Camila brings her unique perspective to her writing and offers readers an inside look at the industry. Camila is a graduate from the University of California, Los Angeles (UCLA) with a degree in English and is also a avid movie watcher.