Ezra Miller, who plays the hero The Flash in "Justice League" and villain Credence Barebone in "Fantastic Beasts," has released a statement after being involved in several controversies, informing that he has begun treatment for his "complex problems. of mental health ".
In a statement provided by a rep for the actor, Miller broke his silence on the troubling behavior he had shown in recent months, which has led to a number of legal issues and allegations of assault and abuse. Miller also apologized for his actions.
"Having recently been through a period of intense crisis, I now understand that I am experiencing complex mental health problems and have started ongoing treatment," the statement read. "I want to apologize to everyone I have alarmed and upset about my past behavior. I am committed to doing the work necessary to get back to a healthy, safe and productive phase of my life."
The abrupt decision, reported on Monday evening (8/15), was made after at least two months of efforts by his talent agency, CAA, Warner Bros. and other colleagues, friends and family to get Miller to seek help. The breakthrough may have come after the problems became a criminal charge. Last week, Miller received a subpoena to appear in the Criminal Division of the Vermont Higher Court on Sept. 26 on charges of theft.
Criminal charges against Miller, which include assaulting women and allegedly seducing minors, began surfacing in February, escalated between March and April, and multiplied in the following months, culminating in August with formal indictment by the Vermont police.
The artist's troubles went public after he was accused of attempting to hang a woman in a bar in Iceland in February. He was later arrested in March in Hawaii for causing a riot in another bar and booked in April on second-degree assault charges at a party at a private residence, also in Hawaii – in an outbreak, he threw away. a chair that beat a woman.
It was then the subject of two restrictive orders. The first was made by the parents of an 18-year-old girl from the Standing Rock Indian Reservation in the Dakota region, who claim that Miller has been manipulating their daughter since she was 12. At 18 she dropped out of school and ran away from home, ending up in the actor's residence. The young woman wrote on her Instagram that Miller helped her in a difficult time.
The second was made by the parents of a 12-year-old from Massachusetts, after Miller allegedly had an aggressive confrontation with her family, showed a gun and embarrassed the little girl with hugs and gendered comments, after discovering that she defined herself as non-binary. . .
All these problems have kept the artist's name in the police chronicles and the situation tends to persist for a long time, although from now on he behaves well, with the resulting audience of his actions.
As a result, Warner Bros. would have already decided to take Miller out of new projects, replacing him as the hero of The Flash. But he faces a dilemma regarding the finished film. The costs of replacing him in production would simply be too high: the actor is not only present in almost every scene, but he also has a double role, like a Flash from another universe. It would also be difficult to put aside the release, after the millionaire expenses invested in its production and after the decision to do it with "Batgirl". It would be very harmful.
"The Flash" will be released on June 23, 2023.
Source: Terra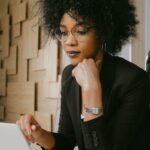 Camila Luna is a writer at Gossipify, where she covers the latest movies and television series. With a passion for all things entertainment, Camila brings her unique perspective to her writing and offers readers an inside look at the industry. Camila is a graduate from the University of California, Los Angeles (UCLA) with a degree in English and is also a avid movie watcher.