Amid the wave of interest in podcasts and documentaries on real crime, Globo decided to bail out his main crime show, "Linha Direta," which had episodes that aired between 1990 and 2007.
According to a column by Patricia Kogut, in the newspaper O Globo, the rescue project is still in its initial phase and is being developed in secret by the director Mariano Boni.
The success of the podcast / series on the Evandro case, on Globoplay, would have alerted the public to the public's interest in real crime news. And the audience phenomenon of the Daniella Perez murder series, on HBO Max, only confirmed the trend.
In addition, an independent channel that brings together the old editions of "Linha Direta" itself has become a phenomenon on YouTube, with almost 200,000 subscribers and 3 million views in some episodes.
There are still no details on who the new presenter would be, nor if the attraction will follow the same format as the last few years it was on the air.
The original version of "Linha Direta" debuted in March 1990 with crime cases in which suspects were on the run from justice. The program included simulations made by actors and testimony from witnesses. This first phase of Linha Direta aired until July of the same year, presented by Hélio Costa.
In 1999 the program returned, this time under the command of Marcelo Rezende (1951-2017), based on recent news, but also reconstructing famous cases, such as the murder of Ângela Diniz. Domingos Meirelles took over the program in 2002 and remained until the attraction ended in 2007.
Throughout its exhibition, journalistic production contributed to the arrest of nearly 400 fugitives. In September 2002, representatives of the Brazilian Center for the Defense of Human Rights declared that the attraction was of public benefit.
"Linha Direta" also had special editions on cases with supernatural elements, such as the Joelma Building and the Operação Prato.
Source: Terra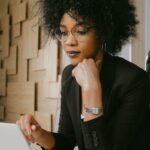 Camila Luna is a writer at Gossipify, where she covers the latest movies and television series. With a passion for all things entertainment, Camila brings her unique perspective to her writing and offers readers an inside look at the industry. Camila is a graduate from the University of California, Los Angeles (UCLA) with a degree in English and is also a avid movie watcher.