The artist had been battling pancreatic cancer for 10 years
Wilko Johnson, the actor of game of Thrones, who died at the age of 75. The information was released on the artist's social networks this Wednesday 23.
Johnson was also known for being the guitarist and founder of the band. Dr. feeling good🇧🇷 The artist was diagnosed with pancreatic cancer ten years ago, but the cause of death has not been confirmed.
According to a statement, he died on the 21st, at his home: "This is the announcement we never wanted to make, and we make it on behalf of Wilko's family and band, with a very heavy heart: Wilko Johnson has passed away." . .
"He died peacefully in his sleep at his Westcliff On Sea home on the evening of Monday 21 November 2022. He was 75 years old. Thank you for respecting the privacy of Wilko's family at this very sad time," the team concluded. Wilko.
In game of ThronesJohnson played Ser Ilyn Payne, a mute executioner, appearing in four episodes in the production's first and second seasons.
🇧🇷The best content in your email for free. Choose your favorite Terra newsletter. Click here!
Source: Terra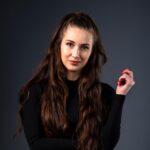 Amanda Larkin is a celebrity journalist at Gossipify, known for her in-depth interviews and unique perspectives on the entertainment industry. She covers celebrity news and gossip, providing readers with engaging and informative content, and understanding of the inner workings of the industry. She's respected for keeping readers up to date with the latest trends and providing a fresh perspective on the celebrity world.