The singer took to Instagram to explain that she had a cosmetic procedure done on her cheeks
Singer jojo todynho he appeared with a bandaged face stories From Instagram this Tuesday 31. Fans were worried about the presenter, who explained that she underwent cosmetic procedures.
Jojo used the stories to explain that he is having cheek surgery and that is why his neck is bandaged. "The surgery you're asking about was super perfect, no pain, no nothing. I'm on all medications," the singer said. "It's okay guys, thanks for the interest," he thanked. He also said that he will perform a procedure in his mouth and that he will have to change the lenses on his tooth.
The singer took advantage of the video sequence to tell a little about the birthday party, when she turns 26 this month. "I'll make the adult dream come true, because the bag of sweets is for adults. We don't go to parties anymore and the bags are for children".
Source: Terra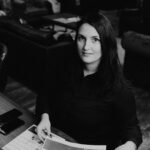 I am Amanda Gans, a motivated and ambitious professional in the news writing industry. With over five years of experience in this field, I have developed an eye for detail and an ability to craft stories that captivate readers. I currently write for Gossipify, where I specialize in beauty & celebrities news. My passion lies with exploring the world of beauty through writing, interviewing experts and developing articles that are both informative and entertaining.