______________________________
Sasha, this spring you have a big premiere: the fourth part of the comedy "Carrot Love: Rise of the Machines" is coming out in Russian cinemas. Tell us how you got into the project, what does it mean to you and have you watched the previous parts of the franchise?
The comedy "Love-Carrot" is the first feature film with my participation. For me, this is a big and responsible job. Every actor dreams of working with major film companies, famous producers and famous directors. On this project, I just had such a chance. When in 2021 Renat Davletyarov began preparations for filming a new part of the franchise, I was invited to the casting, and director Andrei Volgin and I did cool tests. At the moment of approval for the role, I was overwhelmed with emotions. Undoubtedly, I watched the previous parts, it was necessary for me to understand the features of the genre, to know the characters and the history of the franchise. The first film "Love-Carrot" came out when I was one year old. And I am very glad that at the age of 15, I took part in the fourth part of this grandiose project.
How did you work with Gosha Kutsenko and Kristina Orbakaite?
Gosha Kutsenko and Kristina Orbakaite are professionals, and it was as comfortable as possible with them on the court. I remember the very first meeting with my "film family" – our first rehearsal before filming. I was very worried, but Gosha from the very first seconds of our acquaintance began to joke. When I told him my name, he asked the screenwriters: why is the hero Vasya, and I am Sasha? In a word, from the very beginning he made it clear that I was accepted into the Golubev family. Gosha often encouraged us during the filming process. He is very easy to communicate with, and you can endlessly chat with him on various topics. The hardest thing on set is to keep a good mood and a creative environment, but we managed to do it and together we did a great job.

What was the most memorable moment of filming for you?
Shooting the final picture, when the family finds my character Vasya on the roof of a skyscraper. It was truly amazing. Before us was a view of Moscow. We watched the sunset, took pictures and each of us felt proud of the work done.
You are only 17 years old, and there are already 25 projects in your biography. The desire to become an artist, as I understand it, was not spontaneous?
No, it was not. Even in my early childhood, I went to the TV, put my ear to the speakers and thought that all the actors and artists were in this box. I had a wild desire to be inside (laughs). And at the age of 11, I made a conscious decision to start my career in cinema. By the way, before that I tried myself in various fields. For example, in sports: I was professionally engaged in martial arts. In addition, I studied at a specialized language school because I thought about becoming a diplomat. However, in the 8th grade, I passed the creative exam and entered the theater class at the VTU. M.S. Shchepkina. At the beginning of my journey, I acted in short films and independent projects. At that time, I didn't even really know where and how to look for castings.
When did you get your first lead role?
I landed my first lead role in the detective series Gemini in 2021. Sergey Popov invited me. Other proposals followed. My acting path is a mixed one, and to get into the Carrot Love project, I did a lot of work and continue to focus on it. Now I am grateful to myself that I did not stop at any stage and continued to work. I think my journey is just beginning, and there are many more interesting film stories waiting for me.
In your opinion, what is the most difficult thing in the work of a novice actor?
The actor is the one who has an impact on the audience: we must feel emotions, empathize with the character, reflect. And the actors have different "tools" for this: emotionality, reaction speed, motor skills, plasticity, the ability to improvise, and much more. So, when the actor is still very young, he lacks these tools, and on the set no one looks at his age. Also one of the difficult moments is the duration of the shift. For example, on one project, my shooting day began with a trip to the location at 5 am, and ended around midnight.
Which of the characters that you managed to play, sunk into your soul the most?
There are already a lot of interesting, diverse characters in my filmography. Today, the topic of self-expression is relevant for me, and I am happy that I was able to play characters whose characters are in tune with my inner world. For example, Vasya is the son of the Golubevs from the painting "Love-Carrot". He lacks attention from his parents. There are a lot of ideas in his head, but he is not allowed to implement them. My character rebels, protests, wants to be heard, like many teenagers. Also in 2022, director Valeria Ivanovskaya invited me to play the main role in the series "Look into his head". There, my hero is a genius mathematician in love who does crazy things for the sake of a girl. This is one of my favorite characters because he is very complex. Everyone considers him a criminal, but he does not set himself the task of proving something to someone.
And who do you want to play in the future? After all, every artist, young or already very experienced, has a dream role …
In general, life is an interesting thing, especially in adolescence. That's when things happen. For example, unrequited love, misunderstanding on the part of parents or a dilemma of choice. At this stage of my life, I am interested in D. Salinger's novel "The Catcher in the Rye" and its asocial hero Holden. A young rebel who wants to be an adult smokes, swears and complains about the deep pain he feels for humanity. In my opinion, the topics raised in the work are relevant today. Definitely, the hero, on whose history the plot is built, is very interesting and complex. He is determined, strong-willed and not afraid to take risks.
You have worked with many famous people in the film industry. And, of course, you were given advice …
I am happy that I meet many interesting people along the way. Once, during the auditions, Pavel Semenovich Lungin gave me advice to never stop and constantly study. And I think the most important thing is to always move forward. On the set of "Contact – 2", Pavel Maykov advised me to be attentive to the little things and details on the set in order to avoid film blunders. This resonates with me, I try to adhere to this rule in everyday life. More than once I heard that an actor needs to watch a lot of films.
By the way, what kind of movies do you like? Can you name your top 5 movies worth watching?
I'm a real movie buff (laughs). In the summer, I watched more than 50 films. I love different genres: drama, comedy, science fiction, biographical tapes. If we talk about my top 5 films, then on the 5th place is Kellen Moore's Killer Looks. An interesting story of a teenager with an incredible appearance, because of which he suffers, as everyone who sees him without a mask dies. Max cannot find friends, his personal life does not add up, but one day he meets the same girl. 4th place – "Bull" Boris Akopov. I, as a person who does not know the era of the 90s, thanks to this film, I imagine that my parents lived. I liked the combination of music, locations and characters. The plot is simple and clear. The director was able to convey the spirit of that time in an accessible language. 3rd place – "Start" Christopher NolanA. The picture captivates the plot and visuals. I think Nolan's main idea is that our mind constantly generates millions of thoughts, each of which, at times, covers endless worlds and universes. 2nd place – "Interstellar" by Christopher Nolan. I am very interested in the topic of space. From the realization that we live on a planet in one of a hundred billion galaxies, in which there are a hundred billion other planets, you can go crazy. In addition, the film impresses with its multitasking and coverage of the topics raised. It was interesting for me, as a viewer, to watch all the characters in the picture, since the fate of each is completely unpredictable. 1st place – "Pulp Fiction" by Quentin Tarantino. I believe that Tarantino is one of the most talented and extraordinary directors of our time, with his own unique style. "Pulp Fiction" is a film that everyone should watch.
What bonuses does the acting profession bring? Maybe they'll recognize you on the streets? Or fans write in direct?
The first bonus is invitations to film premieres. For me, this is the opportunity to see the film first. Another bonus is the ability to travel. Expedition projects are always a double adventure. In regards to "recognition on the streets", a funny incident comes to mind that happened when I was just starting to act. The shop assistant recognized me. Before paying, she asked: "Your face is familiar. You didn't play in Smersh by any chance? It was very unexpected. I was confused and pleasantly surprised. Now people regularly approach me in cafes and at various events. They call you by name and ask you to take a picture. In direct, of course, they also write, and I try to answer everyone.
If not acting, then what?
If not acting, then only acting (laughs). But seriously, there is such a specialty as the director of mass scenes. I often watch various shows and concerts. And in my head a lot of ideas for staging the show are constantly born. My favorite artist is Playboi Carti, I follow all his performances and I understand how coolly each of his concerts is built. I also want to mention Ye and Lil Uzi Vert. Thanks to them, you can see the whole concept of the show: the image of the performer, special effects, details on the stage. This keeps the viewer in constant tension and constantly surprises.
Source: Hellomagazine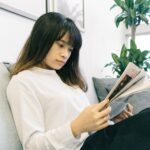 Ashley Fitzgerald is a journalist and author at Gossipify, known for her coverage of famous people and their lives. She writes about a wide range of topics, including celebrities, influencers, social media stars, and public figures. Her articles are known for their in-depth analysis and unique perspective. She is respected for her ability to keep readers up to date with the latest news and trends of the famous people.