The premonition came before the now infamous Oscars slap in the face to Chris Rock.
Will Smith has claimed that he had premonition that his career would be "destroyed" while taking ayahuascaa psychoactive herbal drink with powerful hallucinogenic properties, before the now infamous incident in which slapped Chris Rock at the Oscarswhich resulted in his resignation/expulsion from the Academy.
Talking to the presenter David Letterman on the most recent episode of 'My Next Guest Needs No Introduction,' Smith recalled having a vision that they would take away his house, his money and his career for a period of two years in which tried the psychedelic drug up to 14 times.
"Once you drink it, you'll see yourself in a way you've never seen yourself before," he said, adding that "one of the times was the most hellish individual psychological experience of my life".
Smith continued: "I drank, and it usually takes about 45 minutes to kick in. And I'm sitting there and you're always thinking, 'Maybe it won't kick in this time.' So I'm drinking and sitting there and Suddenly it's like I start to see all my money disappear, my house disappear and my career disappear".
The actor says he began to panic and tried to "grab" his money and his career. "My whole life is being destroyed", he said of the vision, which he described as his worst fear come true. "This is my fear in real life, and I'm there and I want to throw up and all that, and I hear a voice say, 'This is what it is. This is what it is. Life sucks'".
During the trip, the 53-year-old explained that heard her daughter Willow ask for help, which she says put things in perspective. "Then slowly I stopped worrying about my money, I just wanted to get to Willow. I stopped worrying about my house, I stopped worrying about my career," she added.
"When I came out of it, I realized that whatever happens in my life, I can handle it," the actor revealed of the result. "I can handle anyone who loses, I can handle anything that goes wrong in my life, I can handle anything in my marriage. I can handle anything this life throws at me".
Source: Fotogramas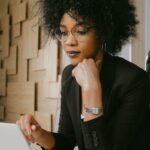 Camila Luna is a writer at Gossipify, where she covers the latest in movies and television series. With a passion for all things entertainment, Camila brings her unique perspective to her writing and offers readers an inside look at the industry. She has been writing for Gossipify for several years, and has become known for her in-depth analysis and thoughtful commentary on the latest releases. Camila is a graduate from the University of California, Los Angeles (UCLA) with a degree in English and is also a avid movie watcher.