Singer had to interrupt his presentation in São José dos Campos this Thursday 25; he reassured fans on social media
After feeling ill and interrupting a show in São José dos Campos this Thursday 25, Sidney Magal recorded a video directly from the hospital to reassure fans and explain what happened.
The 72-year-old singer interrupted a performance he was giving at SESI in the inner city of São Paulo for 50 minutes and received medical treatment at the scene. Watch the video here.
In the publication made this Friday the 26th, Magal stated that the indisposition was due to high pressurea problem he has been dealing with for many years.
"I'm here to reassure you that, in what happened at yesterday's show here in São José dos Campos, I had high blood pressure, very high," he said.
"I've had high blood pressure for some time, I was worried and thought about going to the hospital. I was welcomed very well, they started doing tests and saw that it wasn't anything serious, but they asked me to do several tests to be calm and continue my season of shows," he continued.
The singer also reiterated that he was fine and took the opportunity to play on words with one of his most famous songs: "Don't forget, taking advantage of the fact that I'm in the hospital: 'my blood boils for you'. ​​I'm sure. A kiss on the heart to all, I'm fine".
Source: Terra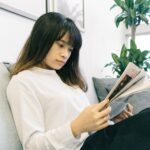 Ashley Fitzgerald is a journalist and author at Gossipify, known for her coverage of famous people and their lives. She writes about a wide range of topics, including celebrities, influencers, social media stars, and public figures. Her articles are known for their in-depth analysis and unique perspective. She is respected for her ability to keep readers up to date with the latest news and trends of the famous people.