Actress Anna Livya Padilha became famous for a joke at the "Silvio Santos Program"
The actress Anna Livia Padilhawho rose to fame in Brazil after starring in a prank where she played a ghost girl Silvio Santos programannounced the birth of their first child, Zuluafter a long and intense work.
He shared the news on his social networks last Monday 5, with a photo expressing gratitude for the moment.
"Zulu is here, our Zulu was born and he brought immensity into my life. On May 29, after 28 intense hours of labor, he came into the world and with him came my meaning," the actress revealed. .
Anna also shared more details about the birth, revealing that she was able to fulfill her dream of having a normal birth and that her son was born 3,850kg and 52cm.
The news of the pregnancy came as a surprise to her and her husband, who maintain a more private personal life. A few months ago, Anna revealed on social media that she had discovered the pregnancy in the fourth month and that she did not show the typical signs of her.
"I am expecting my first child, I am radiant, as you can see! I am very happy since I learned about it. It hasn't been long since I learned about it, despite being in the fifth month of pregnancy", she shared with her followers.
See the post:
SBT ghost girl
In 2012, actress Anna Livya Padilha became famous in an unusual way when she participated in a prank Silvio Santos program.
She played a ghost girl who scared people in an elevator.
The painting went viral and revealed Anna, 12 years old at the time. After this job, she ended up participating in too Chiquititas. Besides acting, Anna also performs as a funk DJ.
Source: Terra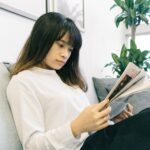 Ashley Fitzgerald is a journalist and author at Gossipify, known for her coverage of famous people and their lives. She writes about a wide range of topics, including celebrities, influencers, social media stars, and public figures. Her articles are known for their in-depth analysis and unique perspective. She is respected for her ability to keep readers up to date with the latest news and trends of the famous people.