Wilson Vieira Alves, better known as Moisés, was killed on Sunday 25 September in the west of Rio de Janeiro.
Shayene Cesario denied involvement in the murder of her husband, Wilson Vieira Alves, better known as Moses. "I would never do it to my love, I would never do it to anyone. I lived a fairytale with him. Our marriage was perfect," said the former contestant. The farm who also stressed that he had nothing to hide from the police.
"You can come to my house, see what you want, whatever I can say, I'll go despite my fear," he said. The revelations were made in an interview with the Spectacular Sundayfrom Record TV, broadcast last Sunday (2).
Shayenewho is also a former muse of the sama school door, and the couple's 9-year-old daughter witnessed her husband's death on Sunday 25 September. Moisés took his wife for a trial in Portela, but first decided to fill up at a gas station and buy medicine at an on-site pharmacy, which is located in the exclusive part of the West Zone of Rio de Janeiro. Also in the car were the couple's secretary and another person.
According to the investigation, security cameras at the gas station show that the criminals, two men on a motorcycle, arrived 5 minutes before the victim and waited for her. Alone moise I got out of the car to go to the pharmacy. When he leaves the factory, one of the criminals approaches him, passes other people, shoots once and then runs away.
Shayene He said he heard a loud noise. When she got out of the car, she saw her husband's body on the floor. "When my heart stopped, he was dead, he died instantly," he complained.
Visibly shaken, the former participant of The farm she also revealed that she had received threats after her husband's death and fears for the safety of her 9-year-old daughter. "I'm about to take mother and daughter down," she reads in one of the messages sent to the couple's daughter's cell phone. "If I had known they were in the car, I would have killed them both," says another message.
The Rio police have not yet identified the person responsible for sending the threats. But cell phones that could help investigate the murder of Wilson Vieira Alves they were stolen the day after his death. Shayene was the victim of a fishing boat while driving to the Legal Medical Institute (IML), in Rio, to recognize Moisés's body.
Investigation
Over the course of the week, Rio de Janeiro police pointed to three lines of investigation into the crime. Involvement with the militia, crime of passion and litigation for game points. Shayene denies the possibility of a crime of passion and claims that her husband was no longer involved in illegal activities
Wilson Vieira Alves was sentenced to 23 years in prison for the offenses of smuggling, conspiracy and active corruption in 2011. He was charged with controlling slot machines in Niterói and São Gonçalo, as well as receiving inside information from the police on operations against illegal gambling. He left prison in May 2012 after obtaining a habeas corpus.
Moisés was the former president of the Vila Isabel samba school, as well as helping build the club's pitch, Vila has won 3 titles during his management.
+The best content in your email for free. Choose your favorite Earth Newsletter. Click here!
Source: Terra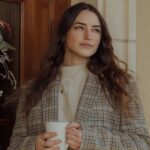 Emily Jhon is a product and service reviewer at Gossipify, known for her honest evaluations and thorough analysis. With a background in marketing and consumer research, she offers valuable insights to readers. She has been writing for Gossipify for several years and has a degree in Marketing and Consumer Research from the University of Oxford.