Former employees of rapper Kanye West, also known as Ye, have revealed that the artist used to share intimate photos and videos of his ex-wife, socialite Kim Kardashian.
According to Rolling Stone magazine, employees of the Yeezy brand (Kanye's partnership with Adidas) released an open letter intended for publication revealing that they had been forced to consume the couple's "hardcore" pornography during work hours. One of the former employees even claimed to have seen explicit photos of Kim during a job interview, which took place in 2018.
"He showed me video of Francesca Le, a porn star with a dildo having sex with another girl. He asked what I thought, not laughing at all. At the time, I thought it was weird, but I thought it was his sassy artist persona." another former employee said of a visit to the rapper's residence.
The team says Ye "wasn't afraid to show graphic images or talk about situations that should have been kept private," as well as using scare tactics over the years.
"It's blown up in the last few years with women in the room [de reuniões] with offensive comments and resorted to sexually disturbing references when providing feedback on the design," accuses one of the employees.
In another episode, a woman asked to change industry within the company, which encouraged the rapper's violent behavior. High-ranking members of Adidas were aware of the singer's actions.
"At that time, West started yelling that the Yeezys weren't quite up to his standards yet, so he walked up to a senior employee, looked at his foot, looked at her, and said, 'I want you to make me a shoe that I can fuck. *r," the complaint reads.
"The most concerning behavior that should have been reported by the executive team early in the partnership is their fear-based and manipulative approach as they seek to assert dominance over Adidas employees in closed rooms."
The rapper and socialite officially split in 2021. Since then, Ye has been blackmailing and making dramatic episodes on social media about custody of their four children.
One of the videos he posted, amid an outbreak and the cancellation of his Adidas contract last October, included a scene where he showed a pornographic video to two Adidas executives, in front of members of his inner circle.
Kanye West has so far not commented on the allegations.
In response to Rolling Stone's request, an Adidas spokesperson provided a brief statement saying the company "will not discuss any private conversations, details or events that led to our decision to end the partnership between Adidas and Yeezy, and if declines to comment on any related speculation."
🇧🇷The best content in your email for free. Choose your favorite Terra newsletter. Click here!
Source: Terra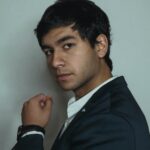 Jason Root is a writer at Gossipify, known for his in-depth coverage of famous people in entertainment, sports, and politics. He has a passion for uncovering the stories behind the headlines and bringing readers an inside look at the lives of the famous. He has been writing for Gossipify for several years and has a degree in Journalism from UC Berkeley.