______________________________
While the British royal family shudders to see what sensational details from the life of the monarchs will become public after the release of the Netflix reality show "Meghan and Harry", the Duke of Saxe decided to become a superhero. So far, however, not for their relatives, but for orphans – wards of the charity organization Scotty's Little Soldiers, which Harry supports with his wife Meghan Markle.
Each year, the foundation triples Christmas parties for the families of British soldiers who have died in service. The theme of this year's party was "heroes and villains". Therefore, 38-year-old Harry did not think for a long time and dressed up as his favorite character – Spider-Man. And in this way he recorded a video message to the audience, where he instructed the little guests of the evening how to fight against the villains.
Use your teamwork, your brains and your muscles and you will make it! Harry admonished.
And then he moved on to the lyrical part:
Christmas is a time when we really, really miss our loved ones. And that's okay. But at the same time, you can feel guilty about having fun without your parents. But I'm here to assure you that our parents always want us to have fun, okay? So don't feel guilty. Have a good time and Merry Christmas! Harry said before pulling the mask off his face and breaking into a smile.
By the way, this isn't the first time Harry has used the dress-up trick. Three years ago, in 2019, he congratulated the wards of Scotty's Little Soldiers dressed as Santa Claus.
Scotty's Little Soldiers was founded in 2010 by Nikki Scott, whose husband, Corporal Lee Scott, died in Afghanistan the year before. Harry first met her at a palace party back in 2017, before he and his wife Meghan Markle chose the Scotty Foundation as their charity, and they became patrons a year later after their wedding. Scotty's Little Soldiers supports the children of British service members who have died in service through education, group activities and gifts, as well as advice to parents and others caring for them.
Source: Hellomagazine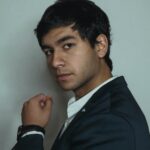 Jason Root is a writer at Gossipify, known for his in-depth coverage of famous people in entertainment, sports, and politics. He has a passion for uncovering the stories behind the headlines and bringing readers an inside look at the lives of the famous. He has been writing for Gossipify for several years and has a degree in Journalism from UC Berkeley.