The controversy that has created the Shakira's new song, "BZRP Music Sessions #53"in which he lashes out at his ex Gerard Pique it no longer just has them both dotted.
Now to the former footballer's father, Joan Pique, who is already facing the wrath of Colombian fans.
They sing and shout Shakira's song to Piqué's father
Europa Press reported this Monday, January 23, that the now former footballer's father was booed by a group of fans when he arrived at the 'Kings League' broadcast hosted by his famous son.
According to the images and review of what happened, Joan Piqué arrived driving his car to the parking lot where the event took place.
But there was a group of people who they started shouting at him and even singing some verses to him of the controversial song in which his ex-fiancé throws powerful 'darts' at Pique.
"He has the name of a good man, clearly not as it soundsfans chanted as the man tried to enter the parking lot.
In addition, there were those who started claims: "And the Twingo? It has a Rolex!" Others shouted when they noticed that Pique's father did not arrive in a Renault car.
In the new song, the Colombian accuses Pique of changing partners, of replacing a Rolex with a Casio and a Ferrari car with a Twingo, i.e. with far less valuable items.
The former footballer's father did not roll down the car window when he was intercepted by the team who scolded him.
He remained serious and stoic as he tried to move the vehicle forward. At the exit of the event, he was again approached by other fans.
Europa Press pointed out that the singer's followers "They dismissed her with the name 'Shakira, Shakira, Shakira!'"
Pique's father "did his ears, speeding up his car without making any statement," the Spanish agency described.
Last Wednesday, January 18, it was reported in El Periódico de Catalunya's "Mamarazzi" podcast that Clara Chía Martí had experienced a "very uncomfortable" moment when the day before she was recognized on the street and some people sang Shakira's song to her.
Shakira's relationship with Piqué's parents
As a result of the couple's split, announced in June 2022, and the controversy sparked by Shakira's new song, the Colombian's alleged disagreements with her ex-mother-in-law and ex-father-in-law have been exposed.
In the last few hours, a video has resurfaced on social networks where Pique's mother, Montserrat Bernabeu, apparently shutting down Shakira after grabbing her jaw when he was still living as a couple with the Catalan.
In the song, the artist claims that her ex would have left her with her mother-in-law for a "neighbor".
His parents, who are also entrepreneurs, have their residence just a few steps from Shakira's in Barcelona.
After the premiere of his new song, a witch doll appeared on the balcony of the house of the Colombian who showed that of Pique's parents. For some it was a message for their ex's mother.
Some Spanish media reported that the former in-laws of the South American are supposed to now they are pouring their "affection" on Clara Chia Marti and they would be upset with Shakira for all the controversy that has been created.
Source: univision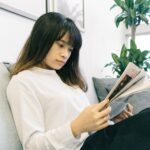 Ashley Fitzgerald is a journalist and author at Gossipify, known for her coverage of famous people and their lives. She writes about a wide range of topics, including celebrities, influencers, social media stars, and public figures. Her articles are known for their in-depth analysis and unique perspective. She is respected for her ability to keep readers up to date with the latest news and trends of the famous people.