Carolina stood up for and supported Pedro Scooby throughout the whole situation, a fact that irked the former global
Carolina Oliveira, former nanny of the children of Luana Piovani AND Peter Scoby returned to comment on the bullshit between the ex couple. In an interview for to gossipshe said she didn't understand the reasons why she was attacked by the actress.
"At no time did I think of exposing something, talking about her. And I'm not going to. I thought it was all fixed. I've never attacked her. The post I made in support of Pedro at some point has a reason. At no point did I want to belittle or offend her, or make her feel attacked.
Carolina stood up for and supported Pedro Scooby throughout the whole situation, a fact that irked the former global player. The former nanny has returned to show support for the surfer, because in her opinion he is on the side of the truth.
"Because I see him attacked like that and I'm on the side of the truth. I lived with him and the truth is that he is a good father, just as she is a good mother. They are good parents, both of them. I agree with his idea that this shouldn't be exposed. Everything can be solved in a much more advantageous way, without exposing the children, "she said.
The professional has clarified that she does not intend to gain fame or followers on all the controversies, since her social networks are closed, even with requests. Furthermore, you went against the grain of Piovani's comments, claiming that Scooby was always a good father.
"If I were here to show off, I would show off my face here. I have thousands of people trying to follow me on social media. I would open up my social media.
"I have no contact with him. I have no relationship with him." And he continues: «The idea was that people see that someone who has lived with them can really say, with some accuracy, that he is, yes, he is a good father. And I want to clarify that this does not exempt her from being a great mother".
Piovani's accusations against Carolina
Piovani has even made allegations that the former employee used her home, as well as having carried out activities without permission.
Since she felt harmed by all of Piovani's repercussions and allegations, the professional said she would have to seek her rights in court against the actress.
"I cannot but claim my rights in the face of what is happening. I am getting a lot of retaliation. It has affected not only my personal life but my professional life as well. To put in check a whole life that I have studied and acted. I've always been a great professional, I've never had any kind of attack. I have always been honest and fair, I have fulfilled my role and my duties".
Scooby and Luana bullshit
Pedro Scooby and Luana Piovani are at war over their children. On the one hand, Luana accuses the surfer of giving away a lot of electronics and not controlling what her children have access to, not to mention the controversy over the amount of child support. Scooby, on the other hand, wants the actress to be prevented from mentioning him on social media. And an agreement between them, by all indications, is far from being reached.
With lawsuits filed in Brazil and Portugal against his ex-wife, Scooby has traveled to the country where Luana lives with their children – the surfer is temporarily staying in Rio de Janeiro with Cintia Dicker, who gave birth to Aurora, their first daughter of the couple – for the first hearing.
Source: Terra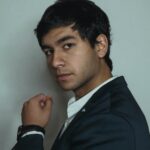 Jason Root is a writer at Gossipify, known for his in-depth coverage of famous people in entertainment, sports, and politics. He has a passion for uncovering the stories behind the headlines and bringing readers an inside look at the lives of the famous. He has been writing for Gossipify for several years and has a degree in Journalism from UC Berkeley.