Almost every woman dreams of having silky smooth, wrinkle-free skin that is so radiant that it dazzles more than one man. But you can't stop age, so you stand in front of the mirror more and more often and watch how one wrinkle after another appears on your hitherto flawless face, and we're not talking about ashen and tired skin. Maybe it's high time to treat your skin properly. We have a revolutionary solution for you.
Anti-Age serum with living collagen and dragon's blood
You probably already know that collagen gives our skin strength and resistance, but between our twenties and thirties, our skin gradually begins to lose it. According to experts, this is a decrease of up to 1% per year. Our skin thus loses its elasticity and suppleness and wrinkles begin to form. And you will add collagen to your skin as a novelty – Anti-Age serum with living collagen and dragon's blood. You will simply love this natural, biologically active and hypoallergenic serum, as it is suitable for all skin types, including acne-prone, problematic, sensitive, young and mature skin prone to dark spots. It beautifully brightens, nourishes and regenerates the skin. This is because it contains hydrate of native living collagen, which is very rare, and also a truly magical ingredient, which is the so-called Dragon's blood, which is obtained from a rare dragon tree.
"Living collagen in the form of hydrate brings surprising results not only in the area of ​​beauty, but also in regeneration," says a prominent plastic surgeon and lifelong athlete based on personal experience doc. MD Jan Měšťák, CSc.
What can the serum handle?
With regular use, you will suddenly notice that your skin has become younger, the tired look is gone, and a glowing woman with youthful skin is smiling at you from the mirror. The serum easily copes with wrinkles and at the same time prevents the formation of new ones. It strengthens and regenerates the skin. If your skin is dry, it will provide much-needed hydration, soothe and revitalize it. This is also confirmed by Eva Sojková (*1954)the founder of the NEZESTÁRNI.CZ Wellness Club collagen consulting center, which has been dealing with the effects of various types of collagen for more than 30 years as part of trial programs.
"The unique combination of natural, biologically active substances works against wrinkles and gives the skin a healthy and youthful appearance. There is a very significant reduction in the length and depth of wrinkles, a gentle removal of dead skin cells and a very easy penetration of active substances into the skin. It thus acquires youthful firmness, brightness, freshness and silky smoothness…," says Eva.
Nourishment, unification and flexibility
These are other benefits that the serum brings. This is because it prevents the loss of said collagen and, in addition, stimulates the body to produce its own. Thanks to this, the skin is much firmer, more flexible and softer. It also manages to unify the color tone of the skin and at the same time brightens it beautifully. It creates a protective film on the skin that prevents unwanted dehydration. And you will certainly be pleased to know that it also partially deals with acne scars or dark spots that appear with advancing age.
It's easy to use
Simply include the serum in your daily skin care routine, apply a minimal amount of serum to cleansed, damp skin before applying makeup. And then you can apply your make-up exactly as you are used to. If your skin really needs a reboot, then reach for a collagen food supplement at the same time as the serum. He proved himself to us in the editorial office SKIN BEAUTY INVITATION for beautiful skin, flexible body, flexible joints and healthy hair and nails.
You can buy original cosmetics and food supplements with living collagen in the importer's e-shop at NEZESTARNI.CZ

Source: Moda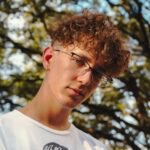 Benjamin Smith is a fashion journalist and author at Gossipify, known for his coverage of the latest fashion trends and industry insights. He writes about clothing, shoes, accessories, and runway shows, providing in-depth analysis and unique perspectives. He's respected for his ability to spot emerging designers and trends, and for providing practical fashion advice to readers.