The tools improve the quality of life of the pets and make the daily life of the tutors easier with just a few clicks
Have you ever thought about making your life and your pets' life easier just by using your mobile phone? So it is! Currently, with the various application options related to the universe of pets, Yes, it is possible. And the best part is that some of them are free, making them much more affordable than expensive equipment and accessories.
"We must pay attention to a series of precautions for pets to live well and with dignity: healthy food, socialization with humans and other animals, proper hygiene, up-to-date vaccines, among others. care and organization of pets for free and with just a few clicks," says Laura Ferreira, animal behavior expert from Guiavet.
There are applications that provide free tools to analyze behavior harmful to health, inform about vaccines, facilitate the search for veterinary medical care or housing, and even analyze the pet's happiness and sociability index. See below 5 of them that are practically mandatory for those who want easier pet care.
quality of life calculator
This tool makes factor evaluation such as energy, sociability, mobility, relaxation, satiety, interest in food, and happiness. The online diagnosis is ready in an instant and brings important information about the health, behavior and even personality of each dog or cat, revealing whether the animal is within, below or above the typical for each subject. Thus, tutors can monitor needs, improve their routine and seek professional help if needed. The service is available free of charge on the Guiavet app.
dog hero
Available for Android and iOS, the app is aimed at those who want to house and walk dogs or hire these services. When registering on the platform, it is possible to find professionals trained to host dogs and cats during their owners' trips or appointments or even for daily walks with their pets.
digital vaccination card
This is very practical! Valid throughout the country, the first digital vaccination card in Brazil follows the requirements of the Federal Council of Veterinary Medicine. With it, tutors no longer need to carry a physical card with them, just register the dog or cat's vaccines in the app and request the vet's signature. The app is also smart and sends alerts when it's time to apply a new vaccine. To use it, just download it for free from the app store or the Guiavet website.
PetDriver
Uber for dogs? This application transports pets accompanied by their owners. For those who need to move safely, the app makes life easier for tutors, who can quickly and easily find a service provider. It is also available for Android and iOS.
pet booking
Pet Booking is a platform created to find the nearest pet services. Using real-time location, the app presents service providers based on distance. With just a few clicks it is possible to find services such as: baths and grooming, veterinary visits, training, 24-hour service, dog sitter, pet sitter and mobile assistance. To download, just type the name of the app in your app store.
Source: Terra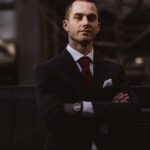 Ben Stock is a lifestyle journalist and author at Gossipify. He writes about topics such as health, wellness, travel, food and home decor. He provides practical advice and inspiration to improve well-being, keeps readers up to date with latest lifestyle news and trends, known for his engaging writing style, in-depth analysis and unique perspectives.