Celebrity has revealed that she wants to lose weight to get pregnant. Nutritionist and nutritionist reveal how to lose weight in a healthy way
Jojo Toddynho recently declared in an interview with Deborah Secco, during the Vogue Ball, that she wanted to lose 40 kg to get pregnant. Married since January to army officer Lucas Souza, the singer and winner of A Fazenda 12 has ruled out the possibility of trying to lose weight due to a health problem. "I could get pregnant at the weight I have, my health is ok, but it's better," he said.
The artist used social media to disprove rumors that he was taking weight loss drugs. "I don't take meds! 'Oh, because he has a blood pressure problem', where, folks? Just because once or twice the pressure has gone up or down at the Farm? Guys, the Farm is long over, turn the page! No , you have to be fat or thin to have a blood pressure problem, "he said.
Can Jojo Toddynho Lose So Much Weight The Healthy Way?
or nutritionist doctor Fernando Cerqueira reveals that it is possible for Jojo to lose 40 kg naturally, without drugs or strong surgery. "But we have to understand that it will take a long time for this weight loss to happen in a healthy and effective way," she adds.
According to the specialist, the best option for the artist is to seek a professional to perform tests and see what his hormones are like. "This hormone count is essential to achieve your goals. In addition, the practitioner will prescribe a reduced calorie, elaborate and individualized diet," she justifies.
The doctor. Fernando stresses that regular physical activity, with aerobics and weight training, should be another focus. "It is not only necessary to resort to diets and not put the body into exercise and burn calories", warns the doctor, who also cites natural drugs as allies for weight loss. However, any medicine must be prescribed by a doctor, especially a nutrition specialist or an endocrinologist.
8 secrets to healthy weight loss
Nutritionist Adriana Stavro points out that the best choice for those who want to lose weight like Jojo Toddynho is to rely on trained professionals, but gives advice that can be followed in everyday life at home:
1. Pay attention to the size of the food portions. The expert explains that a person must determine the appropriate portions based on their weight loss goals, activity levels and individual needs.
2. Eat small portions and eat slowly. "Slowing down the pace of meals and choosing smaller portions can help prevent overeating, as it gives the brain time to tell the stomach when you've had enough," he says.
3. Watch out for distractions. Adriana reveals that turning off the television, computer or smartphone during meals can also help you focus on food and not overdo it.
4. Limit alcohol consumption. According to the nutritionist, reducing the consumption of alcoholic beverages or eliminating them altogether is a good start to cut down on empty calories, which are big bad for anyone who wants to lose weight with health.
5. Substitute red and processed meats. "Opting for fish or poultry helps you lose weight and reduces the risk of heart disease and diabetes," says Adriana.
6. Avoid refined grains. The expert recommends reducing the consumption of white rice, white bread, pasta, tapioca, sugary breakfast cereals and similar foods rich in high glycemic index carbohydrates.
"These foods rapidly raise blood sugar and insulin which, in the short term, can cause a sudden increase in hunger and lead to overeating."
7. Prioritize whole grains. "Bet on wheat, rice, barley, quinoa and chia," advises Adriana. This is because these grains are digested more slowly, as they have a low glycemic index. This way, the effect is milder on sugar and insulin, which helps control hunger, as the nutritionist explains.
8. Consume more protein. The professional reveals that there are a few reasons why eating more protein helps you lose weight with health. Greater satiety is one of them, as people have reported being less hungry after eating protein than consuming carbohydrates.
The other reason is the increased thermal effect of food, as it requires more of the body's energy to metabolize proteins than other macronutrients. Finally, gaining muscle mass is also a good justification. "After all, protein helps to increase and maintain lean mass during weight loss, and this increases energy expenditure," concludes Adriana.
Source: Terra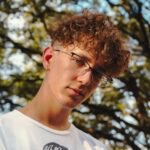 Benjamin Smith is a fashion journalist and author at Gossipify, known for his coverage of the latest fashion trends and industry insights. He writes about clothing, shoes, accessories, and runway shows, providing in-depth analysis and unique perspectives. He's respected for his ability to spot emerging designers and trends, and for providing practical fashion advice to readers.