It is the cheap ones that turn out to be expensive. Understand why buying pirated products (on websites or brick-and-mortar stores) can create serious dangers for your child
On commemorative dates, such as Children's Day and Christmas, research toys to give the little ones it is usually bigger. But we know that, with prices high, there may be a desire to look for cheaper, but "generic" options – the famous counterfeit.
If before these products were more reserved for informal street vendors, the famous "camelôs", nowadays they are easily found on Internet sales sites and attract attention for the price that is more suited to the pocket of Brazilians. The problem is that, in addition to contributing to piracy (which is a crime for those who sell them), consuming non-original toys involves risks for children.
"One of the main problems with counterfeiting is the fact that there is no guarantee that the product meets the minimum quality and safety parameters", warns Natalia Gigante, partner of Daniel Advogados." In addition, it is common for counterfeit products to be of inferior quality, which can make the game end faster, "says the pro.
The most serious risks for children
The lawyer explains that, among the most obvious dangers, are the inputs used in the manufacture of these items. " No It is not possible to be sure whether the materials used in the making of that toy are toxic, as with paints that have lead in their composition. Another example is the case of products for younger children with parts that come off easily, suffocation", exemplifies.
That's why, in Brazil, the Immetro's seal it is so important. The Institute is responsible for evaluating the items sold in order to ensure that they comply with all safety requirements defined in national regulations. "During this process, among other things, it is checked whether the toy is classified for the appropriate age group, if it has parts and pieces that break off and if it is toxic", emphasizes Hércules Souza, head of the Verification and Technical Studies Division ( Divet) by Inmetro.
Souza also explains what problems counterfeit toys can present:
Functions, sizes and features may not be suitable for age. THE Age classification it is applied based on children's motor, cognitive and behavioral development, allowing a toy to be adapted to their age, interests and abilities.
fake toys do not undergo tests such as toxicity, sharp edges, sharp edges, fall and impactwhich can promote intoxication, as well as injuries such as cuts, lacerations and, ultimately, suffocation and asphyxiation.
Counterfeit toys, in many cases, fail to draw attention to the need to be assembled by adults. In many of these toys, perhaps there aren't even manualswhich are extremely important to avoid improper use of the product and highlight the care that must be taken.
Electronic toys can cause, among other things, shocks, burns and battery poisoning, if ingested. According to the regulation, toys that need a battery for their use are only allowed with voltage up to 24 Volts.
How do you know if it's a fake?
The first point of attention, of course, is the price: if the toy is noticeably cheaper, then the suspicion is already worth it. Another question is where that item is being marketed. Is it a reputable, well-known and well-reviewed shop?
When the purchase is made in a physical environment, it is worth it look closely at the product, checking if it has packaging, instruction manual, age indication and, of course, the Inmetro seal. "However, on this point, it is worth remembering that some counterfeiters can also reproduce the seal," warns Natalia.
If the purchase is made on the Internet, the suspicion must be doubled, even after delivery. Even in large e-commerce it is necessary to pay attentionas many collect vendors and products over which they have no control (usually appears as "sold by that store").
On international sites, such as those in China, with direct import to the consumer, there is no guarantee in relation to Inmetro. Keep this in mind when searching online.
How to report?
Hércules Souza, by Inmetro, remembers it Consumers can report the sale of counterfeit toys through the telephone ombudsman 0800-285-1818 or via the websiteclicking here.
If the family has had a consumer accident, Inmetro has a specific channel, which can be accessed online by clicking here.
+The best content in your email for free. Choose your favorite Earth Newsletter. Click here!
Source: Terra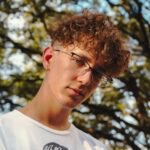 Benjamin Smith is a fashion journalist and author at Gossipify, known for his coverage of the latest fashion trends and industry insights. He writes about clothing, shoes, accessories, and runway shows, providing in-depth analysis and unique perspectives. He's respected for his ability to spot emerging designers and trends, and for providing practical fashion advice to readers.