Here at Degusta na Copa, Brazil takes the field with a delicious cassava dumpling stuffed with sausage and banana, with vinaigrette sauce
And today! The long-awaited day has arrived: the world debut of Brazil. And for this, Degusta has prepared a snack that is the face of the Brazilians: we have added cassava, sausage, banana and we have prepared such an easy and incredibly delicious cake that you can't help but gather your family and friends and prepare it for watching the game !
Ingredients for the dumpling:
400 g of cooked cassava
150 g of Calabrian sausage
1/4 onion sliced
1 diced banana
4 tablespoons of wheat flour
1 yolk
1 teaspoon of salt
Fry oil
Method of preparation:
Mash the cooked cassava into a puree, add the egg yolk, salt and wheat flour, mix everything into a dough. Form the balls and knead them, place the sausage with the onion and banana in the center, close the balls and arrange them by rolling between your hands. Repeat the process with everything. In a frying pan with hot oil, fry the dumplings over medium heat so that they do not open. Drain the excess fat and serve.
Ingredients for the vinaigrette:
1 medium onion chopped
3 chopped tomatoes
salt
black pepper
1 tablespoon of white vinegar
1/2 cup of olive oil
Method of preparation:
Mix all ingredients in a bowl and refrigerate for at least 30 minutes.
🇧🇷The best content in your email for free. Choose your favorite Terra newsletter. Click here!
Source: Terra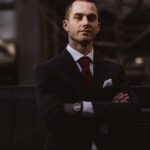 Ben Stock is a lifestyle journalist and author at Gossipify. He writes about topics such as health, wellness, travel, food and home decor. He provides practical advice and inspiration to improve well-being, keeps readers up to date with latest lifestyle news and trends, known for his engaging writing style, in-depth analysis and unique perspectives.