The house was opened in 2011 and now occupies a larger space in the Higienópolis neighborhood.
More good news in São Paulo's wave of Middle Eastern restaurants. In reality it is a partial novelty, because the house already existed: it was a micro-restaurant, with 16 covers, which served Israeli street food, in a corner of Santa Cecília – hence the name, Pinati, which means our corner , in Hebrew. . The recent move to a larger house on a new corner, this time in Higienópolis, is further proof of the growing success of Middle Eastern street food in the city.
When he opened Pinati in 2011, Ben-Zion wanted to serve the Orthodox Jewish community. It was like this for five years, until in 2016 his son, Alon Berlovich, invented the falavo, a bolovo with falafel dough. Delicious creation, with its dry crust and soft egg yolk, the muffin has also attracted the attention of other residents of the region for the hummus, miudinho falafel, with its thin dry crust and soft inside , sandwiches and shawarma in homemade pittas and lafas…
During the pandemic, Ben-Zion died and Alon took over the kitchen. The movement has increased a lot with the deliveries, the place has become small and now Alon and his brother Lior have left in search of another corner. They have just moved to Higienópolis, almost opposite Faap, in a house with 60 seats distributed between the high-ceilinged hall and the outdoor tables at the entrance, protected by an awning. Delivery is still going strong and the buy-and-go window is already booming.
The place mixes traditional Jewish culture (kosher cooking, kippah for customers who need it and rabbinical inspection) and decoration with modern furniture and licks with Hebrew slang, transliterated and translated into Portuguese. Very nice.
Start with the portion of falafel – get ready to devour them all, with the delicate tahini that comes with it. Also try the crunchy chickpeas (it's fried, impossible to stop eating). It comes in several dishes, such as hatzil (R55), with hummus, grilled eggplant, mutzi, homemade cucumber pickles and amba sauce, made with mango and curry.
Among the sandwiches, I recommend the arais (R$42), with pressed minced meat, very well seasoned, served on toasted homemade pita bread. If you're hungry for more, go for the shakshuka (R$55), that tomato-pepper sauce with soft-boiled eggs, which has been on the rise in recent years. It's new to the menu and comes with crunchy chickpeas and ground beef.
Rua Armando Penteado, 56, Higienópolis, 11 3668-5424. Sunday to Thursday, 12:00 to 16:00 and 18:00 to 22:00; Friday, 12:00 to 15:00. 60 seats.
🇧🇷The best content in your email for free. Choose your favorite Terra newsletter. Click here!
Source: Terra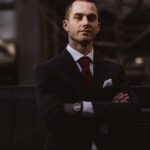 Ben Stock is a lifestyle journalist and author at Gossipify. He writes about topics such as health, wellness, travel, food and home decor. He provides practical advice and inspiration to improve well-being, keeps readers up to date with latest lifestyle news and trends, known for his engaging writing style, in-depth analysis and unique perspectives.