The freezer is an indispensable assistant when it comes to storing food.

However, few housewives know that some products tolerate freezing well, so do not throw away something that has not been used in cooking or eaten immediately. Today we will tell you what is perfectly stored at subzero temperatures and does not change in texture and taste after freezing.
Yes, you can freeze it! This must be done before filling the meat with broth: put the meat in a separate bag, pour the broth into a container, send both to the freezer. When you want jelly, take it out and leave it overnight on a shelf in the fridge. In the morning, put the meat in a saucepan (do not be afraid, it will turn into a sticky piece), add the broth to it, heat everything over very low heat, pour the resulting "soup" into a mold and send it to freeze in the refrigerator.
You do not master all the desserts during a New Year's Eve or a birthday? Throwing them away is a pity, but there is absolutely no need to do so. Just cut the cake or cupcake into pieces, put it in a suitable sized container, add parchment paper between the slices and send it to the freezer!
Very often we use half the onion and send the other to the trash. Instead, put it in the freezer and take it out the next time you need an onion.
If a dozen stays with you too long and as a result some eggs spoil, try freezing them. To do this, you need to break the eggs into a container and, before use, completely thaw them on a shelf in the refrigerator – it is better to rearrange them in the evening for use the next day.
Cheese tolerates freezing well. A piece can be immediately put in the freezer, and if you need to save already cut slices, sprinkle them with starch and flour so that they do not stick together. You can also grate the Parmesan cheese and put it in the freezer in a freezer bag so you have a scoop or two on hand at all times.
You cooked too many, and the homemade ones didn't control everything? Send leftovers to the freezer! There is only one caveat – it is best to freeze pancakes on a flat surface – for example, on a cutting board or a small tray, and only then put them in a bag.
Corn has one significant drawback – a lot of the cobs just don't fit in the fridge. But you don't need to prepare it for freezing at all – put it in a box right in the leaves!
Potatoes do not freeze well, but mashed potatoes are excellent. Simply transfer the freshly cooked dish to a container or form it into portioned balls and send it to the fridge. And don't forget to stir while you reheat in the microwave or on the stove!
There are two methods for freezing casseroles. The first is at the "test" stage: prepare the mixture with a margin, place it in an ovenproof dish, put it in the freezer, and when the casserole hardens, put it in a bag. It is very convenient – then it can be removed, placed in the same form and sent to the oven. The second is to freeze a cooked dish by cutting it into portions.
Source: The Voice Mag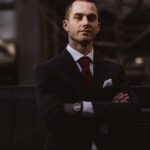 Ben Stock is a lifestyle journalist and author at Gossipify. He writes about topics such as health, wellness, travel, food and home decor. He provides practical advice and inspiration to improve well-being, keeps readers up to date with latest lifestyle news and trends, known for his engaging writing style, in-depth analysis and unique perspectives.