It's easy to imagine the scene: that classic mid-afternoon heat, a ceiling fan refreshes the room and a characteristic smell of frying dominates the entire pastry shop. At the counter, the attendant checks the available snacks and you ask "and what's that over there?" as he points through the fogged glass. So, there's no denying that this kind of scenario is such an established memory that it even generates nostalgia, right? This is why Guia da Cozinha chose this one classic ham and cheese knee recipe to kill the desire!
Furthermore, this delicious recipe also known as a ham and cheese wrap is also a great option to sell and guarantee some extra cash! After all, it makes up to 40 units and it's easy, so it's also interesting for children's parties, what do you say? Check out the full recipe below:
Traditional knee recipe with ham and cheese
Preparation time: 40min (+1h rest)
Performance: 40 units
Difficulty: easy
Ingredients:
1 and 1/3 cups (tea) of milk
2 eggs
5 tablespoons of water
5 tablespoons of oil
1/2 tablespoon salt
2 tablespoons of sugar
2 tablespoons of dry yeast
4 cups wheat flour (tea)
Margarine and wheat flour for greasing
2 yolks
2 tablespoons of water
Filling
40 slices of ham
40 slices of mozzarella
oregano to taste
Method of preparation:
First, put all the ingredients for the dough in a bowl, mix and knead for 15 minutes without stopping.
Then let the dough rest for 1 hour, covered with a cloth.
Divide the dough into 40 balls and roll each one out on a smooth, floured surface.
Put a slice of ham, another slice of mozzarella, a little sauce and oregano.
Roll up like a rocambole, arrange in a large greased and floured pan, leaving space between them, cover and leave to rest for another 15 minutes.
Shortly after, mix the egg yolk with water and brush the rolls.
Place in a medium oven, preheated, for 25 minutes or until golden brown.
Finally, serve and enjoy your meal!
Source: Terra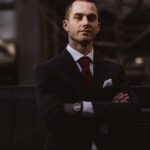 Ben Stock is a lifestyle journalist and author at Gossipify. He writes about topics such as health, wellness, travel, food and home decor. He provides practical advice and inspiration to improve well-being, keeps readers up to date with latest lifestyle news and trends, known for his engaging writing style, in-depth analysis and unique perspectives.