It's not too difficult to surrender to a good snack, even more so if it's a handy homemade burger! Subsequently, you will obtain all the tools to acquire the autonomy necessary to carry out a full burger at home from the recipe below!
By the way, in order for your result to be even better, it's worth following the advice: prefer to use ground muscle, the mixture of which includes meat and fat! If, on the other hand, the meat is pork, it is better to mix it with a little bacon. Also, in the following recipe, you can try with a blend sirloin steak (400 g of muscle) with minced meat (200 g). Thus, tasty and juicy meat can be guaranteed!
The burger is always delicious and almost everyone likes it. Discover the handy homemade hamburger recipe and ensure that unmistakable taste for the whole family. Get all the mouthwatering details and make it today:
handy homemade burger
Preparation time: 50 minutes
Performance: 6 burgers
Difficulty: easy
Ingredients:
600 g of minced meat or sirloin steak
100 g of minced bacon
1/2 grated onion
Salt and black pepper to taste
4 tablespoons of oil
12 slices of mozzarella
6 hamburger buns
mayonnaise to taste
6 lettuce leaves
Tomato slices to taste
Onion:
3 tablespoons of oil
2 tablespoons of sugar
3 large onions, thinly sliced
Salt and black pepper to taste
Method of preparation:
For the onion, in a nonstick skillet, heat the oil over medium heat and sprinkle the sugar over the oil.
A little later, as soon as it begins to brown, add the onion and sauté until soft and golden.
Season with salt and pepper and set aside.
For the burger, in a bowl, combine the beef, bacon, and onion.
Season with salt and pepper and stir until smooth.
Divide the mixture into 6 equal parts.
Model medium balls with your hands and flatten them slightly.
In a heavy-bottomed skillet, heat the oil over high heat and fry the burgers for 3 minutes on each side.
On each burger place 2 slices of cheese and cover to melt.
Leave for 1 minute.
Open the sandwiches, spread the mayonnaise, lay a lettuce leaf, the cheeseburger, the onion and the tomato.
Serve immediately.
Source: Terra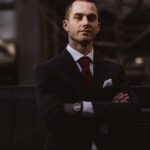 Ben Stock is a lifestyle journalist and author at Gossipify. He writes about topics such as health, wellness, travel, food and home decor. He provides practical advice and inspiration to improve well-being, keeps readers up to date with latest lifestyle news and trends, known for his engaging writing style, in-depth analysis and unique perspectives.