Wesley Batista, from Itapecerica da Serra, already has CNPJ to publish his books and other peripheral authors
Wesley Batista is in one of the few stands dedicated to publishing at Expo Favela. His history as a fringe writer has a record
e: has sold over 10,000 copies of his four books. And he takes another step, opening Barraco Editorial.
Batista wants to re-edit his works, publish new ones and include artists from the suburbs, with a focus on the fight against racism. "I've learned a lot from other people who edit my books. I already have a sales structure. I live and want to continue living from literature, I don't have a plan B ", he says.
With his publisher, Wesley Batista will be able to control the production process of the book, from the conception to the illustration, from the cover to the graphics.
Its presence at Expo Favela has two objectives: to find investment partnerships and to continue what it does best, selling books. Although he has a powerful marketing channel on the Internet, what he really likes is personal contact.
editorial project
Wesley Batista knows that "a book sells when the writer is near." It was mainly through personal contact that he sold more than six thousand copies of his first book, 2015's O Diabo na Mesa dos Fundos, a collection of short stories.
But he wants more. Now she intends to exploit Barraco Editorial. And you know how much it can cost. Wesley Batista presents the editorial project based on the example of the production of a book.
According to him, the production of a work has a direct impact on six workers, such as the cover artist, draftsman, layout designer and proofreader. R$ 20,000 is needed to print 500 copies.
In addition to printing and editorial expenses, the amount includes an advance of 3,000 reais to the author. During sales, 15% of the value of each copy goes to the writer of the book.
Read by Commons and Famous
In the lively Expo Favela stand, Wesley Batista receives young students, anonymous and famous adult readers, such as the sambist Dudu Nobre and Eliane Dias, wife of his brother Brown.
"I'm selling my current book, Bloody Alley, my first novel, which came out last year. I've sold two thousand copies, not counting the ones I'm selling here," she says.
born seller
Raised in Itapecerica da Serra, the son of a single mother, three siblings, public school student, Wesley Batista, 32, achieved the feat of selling approximately 10,000 copies of his four books. And he has photos and invoices from the printers to prove the feat.
The writer is a born salesman. He knows the way and the contact with the public. He's already sold pirated water, DVDs and CDs at crossroads. He was a cleaner and newspaper deliverer. Then waiter. But that was no longer the case when, in 2019, he went to the Parati Literary Fair and, on the street, sold 300 copies of his book.
Single, he realized he could survive on written art. Today he lives in the center of São Paulo, from where he intends to direct Barraco Editorial. In the central region, the writer does not cease to be a salesman.
Last year, while a book event was taking place at the Mario de Andrade Library, Wesley Batista bought a table for 150 reais and, on the sidewalk, in two days, sold 135 books.
Source: Terra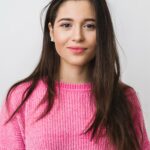 Rose James is a Gossipify movie and series reviewer known for her in-depth analysis and unique perspective on the latest releases. With a background in film studies, she provides engaging and informative reviews, and keeps readers up to date with industry trends and emerging talents.