The expert warns that just opening an establishment with a brand already known on the market does not guarantee success
Investing in a franchise is definitely a good option to undertake in Brazil. Data from the Brazilian Franchising Association's Performance Survey show that the sector recorded more than 18% growth in revenues in the third quarter of 2022 compared to the previous three months.
Again according to the survey, franchises aimed at the health and wellness segment are among those that have grown the most compared to the same period of 2021. However, those who believe that just investing in a franchise is a guarantee of success, especially when it comes to to the fitness industry.
This is exactly what Antonio Maganhotte Junior, CEO of Tecnofit, a Brazilian fitness management platform, points out.
"The fitness market is fertile ground and offers countless possibilities, such as investing in franchises. However, it is important to underline that simply opening an establishment with a brand that is already known on the market does not guarantee that the business will thrive. It is necessary to invest in efficient technology-based management ", he points out.
People are concerned about health
According to IHRSA, the Global Association of Health and Fitness, the Brazilian fitness market earned $2.1 billion in 2019, ranking as the third largest in the Americas.
In line with this scenario, the sector, strongly affected by social isolation, has returned to growth with more and more people interested and investing in health and well-being after the pandemic.
The Tecnofit executive believes there is room for growth, especially in relation to fitness businesses that value planning and good management.
"We believe that the expectation is for greater growth than in the pre-pandemic period", he points out.
Planning is essential to be successful.
Maganhotte points out that among the benefits of adopting a management platform is the ability to view the business broadly and understand which fronts should or should not be enforced.
Furthermore, issues related to cash flow, student relationship, as well as short-, medium- and long-term planning can also be optimized through technology.
"Through management systems it is possible to centralize data and business results, as well as take advantage of tools that help in sales, finance, relationships, objectives, etc. The investment in management technology solutions, linked to the good momentum of the current market, can be a fundamental factor for the fitness business to scale significantly ", she concludes.
Source: Terra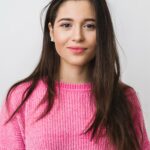 Rose James is a Gossipify movie and series reviewer known for her in-depth analysis and unique perspective on the latest releases. With a background in film studies, she provides engaging and informative reviews, and keeps readers up to date with industry trends and emerging talents.