One of the greatest classics among Japanese anime will finally win its first live-action film. The movie "Knights of the Zodiac – Saint Seiya: The Beginning" will be released in Brazil next month.
The story is based on the manga by Masamu Kurumada, published in 1985. In the following years, an anime version was adapted and achieved worldwide success in several countries, including Brazil – where it was released in 1994.
Check out the official trailer voiced by Sony Pictures Brazil:
The trailer revolves around the character Saori, reincarnation of the goddess Athena. Other figures such as Eagle Marin and Capricorn Shura are also highlighted among the images revealed so far.
According to the announcement made by Sony, the first live-action of the saga will arrive in Brazilian theaters on April 27th.
Featured Image: Disclosure
The post "Knights of the Zodiac": the film will be released in Brazil; watch the trailer that first appeared on Olhar Digital.
Source: Olhar Digital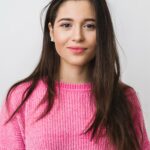 Rose James is a Gossipify movie and series reviewer known for her in-depth analysis and unique perspective on the latest releases. With a background in film studies, she provides engaging and informative reviews, and keeps readers up to date with industry trends and emerging talents.