Fans who need speed and Kenny Loggins, you are going to enjoy it!
'Top Gun: Maverick' is the latest film sequel to come from a well-remembered classic, and it has taken nostalgia to a whole new level.
While most movies bring back old characters or reference certain moments or lines for that warm, fuzzy feel, what 'Maverick' does is recreate the opening of the original 1980s film: pilots and cast members. the crew loading their planes to the sounds of 'Danger Zone' from Kenny Loggins.
It may seem a bit risky, since some titles such as 'Star Wars: The Force Awakens' and Disney's live-action remakes have been criticized for simply repeating what was already seen in the first films, but the director Joseph Kosinski he has stated that he wanted to get the familiarity out of the way so that he could be free to do his own thing.
"I wanted the first few minutes to tell you this is a 'Top Gun' movie, we love it as much as you do."he told Entertainment Weekly."Our story goes in a very different direction from there, but I wanted the audience to know in the first few minutes: don't worry, we love it too, this is going to be a Top Gun movie.".
"So, like Maverick going back to 'Top Gun' in the movie, I wanted the audience to feel like we were going back to Top Gun. He had to have the same feeling, but at the same time I knew that we would have to teach him our own history, and I would have to find a way to innovate on my own.".
Tom Cruise has also said that he didn't want the film to be "a version of the original", and it seems that the film has managed to avoid that. In fact, the reviews have been overwhelmingly positive, so it seems like mission accomplished.
In the story, Pete "Maverick" Mitchell, the pilot we met in 1986, is now a veteran who has served more than 30 years as one of the best aviators in the Navy. At the beginning of the story, he is a man who is where he always wanted to be, pushing the limits as a brave test pilot and avoiding promotion, which would not let him fly by placing him on the ground. But his superiors assign him to train a group of 'Top Gun' graduates for a specialized mission. There Maverick meets Lieutenant Bradley Bradshaw (Miles Teller), the son of his late friend "Goose".
The movie 'Top Gun: Maverick' will hit theaters on May 26, 2022.
Source: Fotogramas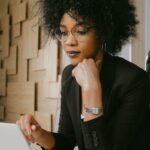 Camila Luna is a writer at Gossipify, where she covers the latest movies and television series. With a passion for all things entertainment, Camila brings her unique perspective to her writing and offers readers an inside look at the industry. Camila is a graduate from the University of California, Los Angeles (UCLA) with a degree in English and is also a avid movie watcher.