Defender Victor Cuesta was the only Botafogo player to speak after their elimination on penalties for Athletico-PR. The Argentine admitted that frustration hurts, but reiterated that the team has done a good job and must move forward in the other two competitions.
"It hurts, because it was a competition where we wanted to go as far as possible and fight for the title. Now is the time to move forward. We can't deviate from the path, we are on the right track, competing very well," said Cuesta.
"Thank the fans for their support until the end. They know the match we played, we fought until the end, unfortunately we weren't able to be happy on penalties. Now it's time to keep working, because we have a lot ahead of us, we have the Brazilian and the Copa Sul-Americana
Source: Terra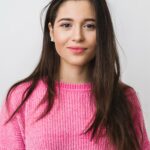 Rose James is a Gossipify movie and series reviewer known for her in-depth analysis and unique perspective on the latest releases. With a background in film studies, she provides engaging and informative reviews, and keeps readers up to date with industry trends and emerging talents.