In the episode after "Here It All Starts" … While Lionel is making shocking revelations, Teis's nephew arrives at the institute. Hortens, on the other hand, is greedy.
Attention, the following paragraphs contain the spoilers of the series here it all starts tomorrow evening on TF1! If you do not want to understand anything, do not read!
On Tuesday, March 22, it all starts here…
Lionel makes shocking revelations
After the sudden arrival of Vikashi, her fiancé, Deva said nothing to Suleiman. An awkward, young woman goes to the vegetable garden hoping to share the story with her son Miriel, but Vika joins them. Therefore, Suleiman meets the beloved man's fiancé, without preparing for it.
Later, Deva Vikash tastes the lamb croquettes she has given to the prefect. The latter then uses the opportunity to show photos of the restaurant he visited with his father in Pondicherry. Although there is a lot of work to be done, she still has two years to complete, which will give Deva time to complete her studies at the institute. When Deva reminds him that she has not yet received a visa, Vika replies that she is sure the prefect will give her a favorable answer. And even if they go, they will still open their own restaurant.
After that, Suleiman joins the Deva and rebukes her for not warning him of Vikash's arrival. Lost in the face of the situation, he wanted to know how he saw events between them in the future. Although she has feelings for him, Deva does not want to break off the engagement and especially shame the family. He resigns, then he says that what he feels towards him will finally pass.
Suleiman, who is wounded, returns home and trusts Rose and Antoine. Out of jealousy, he hoped that Deva would refuse the engagement because of his love.
Later, Julia goes to the institute to inform Deva of the prefect's decision. Even though he was very bothered by her speech, unfortunately it was not enough to convince him. As a result, Deva will not receive a student visa and will have to leave France for two days at her own expense. If he has not returned to India by this time, he will be placed in a detention center.
After this announcement the young woman finds her friends to bring them bad news. Very shocked, Deva escapes Vikash's arms to anger Suleiman.
At the end of the day, Kelly joins Lionel and tells him that Deva will have to leave the country in the coming days. The prefect's decision was considered very unfair, he finally admits to his girlfriend that Deva and Suleiman had nothing to do with the accident and that his father actually tried to commit suicide.
Tessier's nephew arrives at the institute
Axel, Teisier's nephew, suddenly arrives at the institute. The father is expelled and intends to settle with his uncle for a few weeks, which does not please Emmanuel, who knows he will feel his disappearance if the brother comes to find out that he is taking him.
For their part, Salome and Anais walk down the streets of Calvier when they see a dog locked in a car. They hesitate to call the police or the SPA to help him. Luckily, Axel saw a few hours earlier that the dog was locked up and came to the car with a robe before forcibly opening it. When a young man drinks an animal, its owner invades and threatens to call the police. Teixie's nephew warns him that he risks a large fine for treating the dog badly before leaving.
Later, Thais asks Axel questions to find out what prompted Philip to expel him again. He therefore explains that his mother had had mailbox problems with a neighbor for months. At first there was nothing, but slowly it started to get worse. Because his father had done nothing, Axel decided to do justice by robbing a neighbor's car. The latter complained about this, Philip was afraid of what would be said about him and expelled him. The mother tried to protect him, but this time she did not succeed. Moreover, Axel did not know he was here, he wanted to say nothing to his uncle and aunt. Emmanuel and Constance then agreed to keep the secret and keep it for as long as necessary.
However, Constance wants to call Lola so as not to worry about her son, but Emmanuel prefers to avoid it so that his brother does not take it as a declaration of war. If Constance believes this story will be an opportunity for them to take pieces, Emmanuel specifies that they are not angry but have nothing to say to each other. However, Constance indicated to him that Philip had agreed to take over the family business in the construction industry so that he could make confectionery. Even if he knows this perfectly well, Emmanuel regrets that his brother wants to charge his son for the masonry work. Refusing to let Axel be there without her parents' knowledge, Constance pushes her husband to call the bridesmaid, which he will eventually agree to.
HORTENSE is greedy
Chef Landiras asks his students to make a cake from the sweets of their choice. So Hortens, Greg, Eliot, and Mehdi decided to work together on the turtles. They come up with a recipe based on confectionery, but Hortens, as an expert, believes it is essential to maintain the gelatin texture. In the end, they agree to keep seven bears for the jelly and four for the decoration.
However, Hortens is greedy and eats all the sweets in the recipe, much to the chagrin of Greg, Elliot and Mehdi, who will still have to make bears to make their own dough. A few hours later, four apprentice chefs present their dessert to Chef Landiras. Unfortunately, Zachary quickly realizes that his students have prepared their own sweets. At the foot of the wall, Hortens admits that it was he who ate them. Also greedy, chef Landiras does not support this and indicates that he is not going to fine them. On the other hand, they will have to re-exercise.
Source: allocine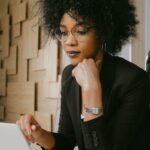 Camila Luna is a writer at Gossipify, where she covers the latest movies and television series. With a passion for all things entertainment, Camila brings her unique perspective to her writing and offers readers an inside look at the industry. Camila is a graduate from the University of California, Los Angeles (UCLA) with a degree in English and is also a avid movie watcher.