Former US President Donald Trump's rivals run out of time to stop his march towards the 2024 Republican presidential nomination unless one of them emerges as a clear alternative in this Wednesday's second primary debate , according to party strategists.
Seven Republican candidates will take the stage for the debate starting at 10 pm (Brasilia time) at the Ronald Reagan Presidential Foundation & Institute in Simi Valley, California.
The candidates are competing with Trump for the party's nomination to face President Joe Biden, the Democrats' most likely nominee, in the November 2024 election.
Trump, who leads his closest rival for the nomination in national opinion polls by about 40 percentage points, will not attend the debate, repeating what he did in the first debate in Wisconsin last month.
Instead, Trump plans to give a speech at 9pm EDT to workers in Detroit, inserting himself into a nationwide dispute between the strikers and the country's major automakers, a day after Biden joined a picket line.
Trump's Republican rivals must change course less than four months before voting begins in Iowa, where the first Republican primaries will be held, strategists say.
"None of the polls look good for anyone and the clock is ticking," said John Feehery, a Republican strategist unaffiliated with either candidate.
"The problem now is the apparent inevitability of Trump. That's why this debate is really important. One of these candidates has to prove that he is best positioned to defeat Trump in one of the early states, including Iowa," Feehery added.
Mary Anna Mancuso, a Florida-based Republican strategist, said prime-time debates — another is scheduled for November — are rare opportunities for candidates to make their case before national audiences, including voters in states crucial battlegrounds, such as Iowa, New Hampshire and South Carolina.
"This is one of the last opportunities these Republicans will have to make an indelible mark on the electorate and make a difference," said Mancuso, who previously worked on South Carolina Sen. Lindsey Graham's presidential campaign.
Mancuso said this week's debate will be especially important for Florida Gov. Ron DeSantis.
DeSantis, who in January was considered the most likely candidate to unseat Trump, has had a tumultuous year, with declining poll numbers and two staff changes.
In the first debate, on August 23, the governor had a stable but not brilliant performance. Former South Carolina Gov. Nikki Haley, biotech entrepreneur Vivek Ramaswamy and former Vice President Mike Pence performed strongly but failed to make a dent in Trump's leadership.
They'll all be back on stage this Wednesday, along with Sen. Tim Scott, former New Jersey Gov. Chris Christie and North Dakota Gov. Doug Burgum.
Source: Terra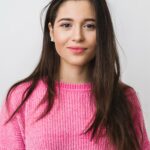 Rose James is a Gossipify movie and series reviewer known for her in-depth analysis and unique perspective on the latest releases. With a background in film studies, she provides engaging and informative reviews, and keeps readers up to date with industry trends and emerging talents.