In Murder at the End of the World, 12 people are invited to an isolated hotel in Iceland to spend a week with a billionaire technology king. A circular facility nestled in the middle evokes dreams and peace as much as worry. The whole complexity of this place, which after one night becomes the scene of a crime committed by one of the guests – but which one?
Faced with sublime images of the Scandinavian country, it's hard to resist the urge to spend a few days there – without the murderous history, of course. Bad news for the most adventurous: Rich Andy Ronson's hideaway is a completely fictional place that exists only in the imaginations of creators Brit Marling and Zal Batmanglie – and now ours.
If the series is really filmed in Iceland, it is more precisely in the north of the country, on the Troll Peninsula and the Fliot Valley. This is one of the most extreme regions of the planet. L
The building seen in Killing the World was created entirely digitally, inspired by the Arctic Bath Hotel in Sweden, designed by architects Bertil Harström and Johan Kaup. Don't count on less than 500 euros for one night.
All the scenes inside the hotel were shot in New Jersey, USA, away from the cold winds of Iceland.
Murder at the End of the World is available on Disney+.
Source: Allocine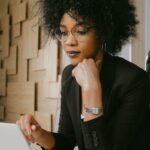 Camila Luna is a writer at Gossipify, where she covers the latest movies and television series. With a passion for all things entertainment, Camila brings her unique perspective to her writing and offers readers an inside look at the industry. Camila is a graduate from the University of California, Los Angeles (UCLA) with a degree in English and is also a avid movie watcher.