Makeup artists distinguished themselves in an industry that, until then, was predominantly female
Makeup is a form of artistic expression associated with women for centuries. However, currently, we are seeing an upward movement in relation to male participation in the beauty industry. In Brazil, the number of beauty franchises aimed at the makeup segment has grown the most, according to ABF – Brazilian Franchising Association data, with an increase of 12.4%.
These numbers reflect a broader cultural shift, in which men are increasingly embracing their freedom of expression and challenging traditional gender roles. The expansion of the sector is driven by several factors – such as the popularization of social networks and digital influencers – which are helping to break taboos on male makeup.
Furthermore, the beauty products market is becoming increasingly larger and more accessible and, in addition to offering specific products for this audience, it is also experimenting with occupying spaces previously reserved for women.
Makeup artist Alê Gomes, who has been working in the industry for 20 years, is an example of the growing male participation in the beauty industry. You specialize in carnival, bridal and debutante makeup and say you got into the industry through a friend, who invited him to do her makeup at an event.
"I have always liked makeup and when my friend asked me for help, I fell in love with this profession," says Alê. "I see that in the early '80s men started to take on a role in the makeup world. But I still feel like there's a certain restriction when it comes to male professionals."
The challenges of the territory
Despite progress, professionals still face challenges. "I went through difficult situations, such as the pandemic, which meant two years practically without work, because there were no events or celebrations. But, despite having exited the market during this period, I recovered and today I continue my career, with great success", account.
One of the important factors for success in a makeup career, according to Alê, is the use of quality products. "It's essential to have good products to create beautiful, long-lasting looks," he says.
In this scenario, chains such as Espaço Make have increasingly stood out, offering multi-brand cosmetics at affordable prices.
The network's founder, Kelly Nogueira, stresses that it is essential that initiatives like hers give space to professionals working in the sector.
"I think it's essential to have diversity, both in our kiosks and in the team behind the franchises," he emphasizes. "The growing participation of men in the beauty industry is a sign that society is evolving and becoming more inclusive."
Despite entrenched stigmas, the expectation is that the number of makeup artists and other male professionals in the beauty industry will continue to grow. Offering opportunities and valuing the work of these professionals are factors that contribute to creating a diversified market free from prejudice.
inspires transformation in the world of work, in business, in society. Compasso, a content and connection agency, is born.
Source: Terra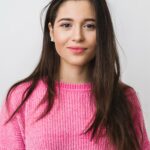 Rose James is a Gossipify movie and series reviewer known for her in-depth analysis and unique perspective on the latest releases. With a background in film studies, she provides engaging and informative reviews, and keeps readers up to date with industry trends and emerging talents.