The Crown shows him as a favorite of Queen Elizabeth II, but Prince Andrew does not appear on the Netflix show anymore. The third child of the former monarch and Prince Philip, the latter is currently eighth in line to the UK throne.
Since 2019, Prince Andrew has been the target of an unprecedented media scandal related to the Epstein case. This American businessman was arrested and convicted of sex crimes after being found guilty of running small prostitution rings in New York and Palm Beach, as well as his private apartments located in the Virgin Islands.
The billionaire's entourage includes actor Kevin Spacey, former US presidents Bill Clinton and Donald Trump, as well as Prince Andrew, who is considered one of his closest friends. At his request and with the Queen's agreement, the latter announced in November 2019 that he had renounced the public obligations associated with the status of a member of the royal family.
Stripped of his military titles in 2022 (although he was allowed to wear a uniform after the death of Elizabeth II), the Duke of York was also kicked out of his Buckingham Palace apartments at the earlier decision of his brother, King Charles III. In 2023, after the publication of a book written by one of his accusers.
After A Very English Scandal and A Very British Scandal, the anthology series that examines the most popular stories in the United Kingdom will return for a third season called A Very Royal Scandal. The series will then return to the allegations against Prince Andrew.
More precisely, the series will return to the interview given by the latter to BBC journalist Emily Maitlis. This interview, broadcast in October 2019, was arranged to allow the Prince to secure his protection and maintain his public image. The show nevertheless turned into a disaster, due to the poverty of the arguments presented by the prince and the seriousness of the facts of which he is accused.
The series will follow the professional and personal journey of a journalist (played by Ruth Wilson) and will go behind the scenes of this interview. Prince Andrew will be played by Michael Sheen, who was previously seen as Prime Minister Tony Blair in the royal biopic The Queen.
A Very Royal Scandal will be broadcast on Prime Video immediately after filming at an as yet unknown date.
Discover the list of series currently available on the platform!
Source: Allocine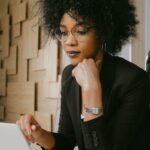 Camila Luna is a writer at Gossipify, where she covers the latest movies and television series. With a passion for all things entertainment, Camila brings her unique perspective to her writing and offers readers an inside look at the industry. Camila is a graduate from the University of California, Los Angeles (UCLA) with a degree in English and is also a avid movie watcher.