The most talked about 'Morbius' are the post-credits scenes and they mark the future of Marvel's interconnected universe, and especially Spider-Man.
The first reactions to 'Morbius' were really bad, and much of the blame was due to its controversial post-credits scenes. We, who have spoken with its protagonist, Jared Leto, and the director, Daniel Espinosa, have already seen them. In addition to our review of 'Morbius', it's time to analyze everything that those dividing post-credits sequences leave us, which have a lot to say about the future of the character in the Marvel universe, but also in the sub-universe that Sony is creating around Spider-Man and Venom. Of course, spoilers follow from here, so don't say we didn't warn you.
'Morbius': Post-credits scenes explained
First post-credits scene
The post-credits scenes of 'Morbius' matter so much to us because they are the only appearance in the film by Adrian Toomes, aka The Vulture, by Michael Keaton. That is, the villain of 'Spider-Man: Homecoming' who reappeared in the credits of 'Far from home' and who 'No Way Home' seemed to forget.
In the first scene we see a crack to the multiverse similar to those of 'Spider-Man: No Way Home' created by Doctor Strange. Somehow this rift brings Toomes into the same universe as Morbius and Venom, outside of the MCU.
Strange is supposed to have fixed the multiverse by making people forget about Peter Parker. However, these three villains may have been drawn to another universe for a similar reason that villains from the previous two Spider-Man franchises came to No Way Home.
It is assumed that Toomes is still in prison, but since he has not committed any crime in that universe, it does not cost him anything to get his freedom. We are also left with the question of replicated identities, and if there is also another Adrian Toomes in this new universe.
Second post-credits scene
In the second scene after the credits, 'Morbius' meets a liberated Toomes, already equipped with his Vulture (or Vulture) suit. The only explanation we have for this change of universes is the sentence where he tells Morbius "I'm not sure how I got here, I think it has something to do with Spider-Man'. Also, and here is the most interesting thing for him future of these franchises, tells him that "we, as a group, should come together" It is clearly a sign that the Spider-Man universe is moving towards a meeting of the Sinister Six (Sinister Six) that we have already seen, for example , in the PlayStation game 'Marvel's Spider-Man' in 2018, which had great success and much praise for its story.
It is curious to note that both Venom and Morbius and Vulture do not become villains in their entirety, keeping some kindness in them, which has always characterized Spider-Man's antagonists. However, fans have been quick to find an explanation for Vulture, who decided to protect Spider-Man's identity after discovering how he had protected his daughter, is furious at him again. If everyone has forgotten who Peter Parker is, so has Toomes, so Spider-Man should only have the unpleasant memory of how he foiled his plans and sent him to prison. We will have to see who is the sixth member, who could be one of the classic villains who returned in 'Spider-Man: No Way Home'. Yes, the Peter Parkers cured them all, but in this mess of multiverses and timelines anything is possible. More possibilities have Kraven the hunter, a character that will debut in theaters next year.
Source: Fotogramas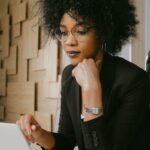 Camila Luna is a writer at Gossipify, where she covers the latest movies and television series. With a passion for all things entertainment, Camila brings her unique perspective to her writing and offers readers an inside look at the industry. Camila is a graduate from the University of California, Los Angeles (UCLA) with a degree in English and is also a avid movie watcher.