We compare the two seasons through the evolution of their characters and the staging, and ask ourselves: has the HBO series become a caricature of itself?
The second season of 'Euphoria' has once again shown that the series is one of the most successful, talked about and controversial of HBO, but has it reached the level of the first season? It was those early episodes in 2019 that first put her on the map, that sparked a reaction. euphoric from the public and gave Zendaya her Emmy for Best Actress. Now, the sequel maintains the same ambitions, but sequels aren't always easy, especially when its predecessors have been so widely acclaimed.
Created by Sam Levinson the series is a spiral of sex, drug addiction, family trauma and glitter eyeshadow that moves to the rhythm of a Tik Tok video and leaves a residue that is at times gloomy and at other times hopeful, in a look at generation Z in which some will see themselves reflected and at which others will frown. It doesn't matter: 'Euphoria' is conceived from provocation and extremes to capture the viewers' attention, but underneath all its bright colors and its playlist out of scandal is a devastating portrait of what it means to be young today. Of what it means to be young, period. for something It has become the second most watched series on HBO, only surpassed by 'Game of Thrones'.
The second season has shown that his proposal continues to connect with the public, but the story seems less round and nuanced. We compare the main aspects of the series in its first and second season, from the development of the characters to its striking staging. Much ado About Nothing?
The characters: have they really evolved?
There are many characters in the main cast of 'Euphoria,' and it stands to reason that there isn't always time to do them all justice. This was the case in the first season, where not everyone had the same opportunities to tell their story, but there was a better structure compared to the second season. There was a sense that the first season was introductory, and that format worked incredibly well: each episode introduced us to the past of one of the main characters, whom we were gradually getting to know, and then led to the development of the general story. .
Now that we know them a little more, the second season could not follow the same strategy. At the beginning we are introduced by some flashbacks new ones, such as Fezco and Cal Jacobs, but soon that structure is abandoned. This, of course, can have several explanations. On the one hand, it is understandable that they do not want to repeat the same model, nor repeat the introductions of those characters who already had them at the time. On the other hand, sIt can be argued that since Rue is the narrator and her story conditions the entire series, the fact that she hit rock bottom this season may explain why the narrative itself has faltered.. Or maybe Sam Levinson ran out of interesting pasts to tell and decided to get right to the point.
The point is that, when all the main characters have been introduced accordingly, it seems that their stories are doomed to remain stagnant. What the hell has happened to Kat, who has gone from having a history of insecurities turned into empowerment to simply being Maddy's palm tree? And what about Jules, one of the mainstays of the first season, who in these new episodes hasn't had a single moment that wasn't related to Rue's dramas? Where they (and others) have lost prominence, others have gained it: sisters Cassie and Lexi have come to the forefront and their stories are arguably the most elaborate and meaty of the second season, along with Fezco, Cal and Rue, of course. This may be a natural development of the story, but it feels a bit inconsistent compared to the first season, which worked absolutely brilliantly and consistently from start to finish.
Iconic Moments: From Cassie's Cries to Lexi's Play
What has not been missing in the second season of 'Euphoria' have been iconic moments that fans will remember for a long time. Maybe it's because we have it more recent, but the new episodes have offered more individual memorable moments than the first season. This fits perfectly with what we said earlier about the characters: there is less narrative development and more impact seeking. And is that, are these moments really iconic or just memes? Or both at the same time?
For example, it'll be hard to forget such viral moments as Cassie curled up in the bathtub, absolutely terrified of Maddy's reaction to the fact that she just hooked up with ex-boyfriend Nate. Of course, everything that Sydney Sweeney does in this second season is as exaggerated as it is amazing, an absolute discovery. She alone has given us iconic moments such as the scene from 'Oklahoma!': when, in the girls' bathroom and after having tried countless models day after day to capture Nate's attention, Maddy and company tell him that it looks like go dressed to appear at the casting of the musical 'Oklahoma!'. A delusional scene, hilarious, absurd. 'Euphoria' in her best moments.
Other memorable moments: the scene with Kat and the influencers reflecting on the empty message of "love yourself", the flash back by Cal Jacobs with his youthful love ruined by an intolerant and homophobic society, the sequence where Jules and Rue star in versions of paintings ('The Birth of Venus' by Botticelli, Frida Kahlo…) and movies ('Brokeback Mountain', 'Titanic'…) offering us images to frame, the electrifying connection between Fezco and Lexi when they watch 'Count on Me' and sing the title song with tears in their eyes, all of Lexi's oeuvre from start to finish… In short , it is undeniable that the second season of 'Euphoria' has probably left us with more moments to remember than the first. Of course, it would be necessary to question whether these moments work better separately than as part of a cohesive whole.
Staging: much ado about nothing?
The staging is precisely what has always characterized 'Euphoria', from its dynamic montage accompanied by Rue's voice-over to the incredibly stylized images, planned with great care in their framing, their lighting and their meaning. There is no doubt that Sam Levinson has created his own visual style for the series, very much in line with one of his previous films, 'Savage Nation'. At times capricious, yes, but dazzling. It's like a Tik Tok video that can be shallow and go deep at the same time. It's not easy, and it has merit.
This has not changed from the first to the second season, which has exhibited a very similar style, although perhaps even more extreme than its predecessor. For both cases, Is it an aesthetic that responds to that of much ado about nothing? Richard Lawson weighed in Vanity Fair: "The whole Levinson gimmick is too fancy for its own good. Its ornate imagery undermines its stakes rather than underscores them. Seen in small doses, 'Euphoria' can seem like an inventive, almost divine vision. Who knew high school could be so beautiful?But, the more you look, the more the aesthetic pretensions of the series begin to creak. Halfway through season two, I found myself wishing that 'Euphoria' would dim the carnival lights a bit, put the blaring soundtrack on pause, and let these talented actors speak, react, and tell a story in front of the cameras.. Instead, those cameras are turned off just before a real moment has been achieved, washed away by the never-ending hangover from the series' music video. Although, if they could really talk, I'm not sure they'd have much to say."
Although we would not like to lose that aesthetic that Lawson finds so artificial and we do believe that the characters have shown that they have a lot to say, there is some truth in his reflection on how staging sometimes eats away at the authenticity of stories. Having doubled the staging bet in this second season, it seems that these new episodes have left less space for the characters to breathe on their own and instead the images have been dragging them to advance a story, maybe too busy.
Has 'Euphoria' become a caricature of itself?
The second season of 'Euphoria' has been uneven, a little more fast-paced than usual and definitely not as consistent as its predecessor, but it's still one of HBO's best series.. What can be most reproached for Sam Levinson is that, after a very long wait of three years, the reunion with some of the characters has tasted little and badly, and that the ensemble focus of the series has been reduced mainly to the Rue's drug addiction and the relationship between Cassie and Nate. Has the series become a caricature of itself? Let's say has walked more than ever the fine line between his bombastic (and effective) style and the cartoonish. Luckily, she has managed to keep her balance.
The second parts are never easy, and in this case we can say that it has been a mixture of virtues and defects that, of course, do not take away our desire to continue with a third season. Perhaps this return of the series has not been totally round, but it was gloriously entertaining and painfully emotional.. In the end, the main message of the season, conveyed by Lexi's play, helps us understand one of the pillars of 'Euphoria' and perhaps the reason for its success: fiction understood as a way to achieve catharsis to process our feelings, our past, our insecurities and, also, our sometimes toxic relationship with the world around us.
Source: Fotogramas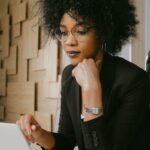 Camila Luna is a writer at Gossipify, where she covers the latest movies and television series. With a passion for all things entertainment, Camila brings her unique perspective to her writing and offers readers an inside look at the industry. Camila is a graduate from the University of California, Los Angeles (UCLA) with a degree in English and is also a avid movie watcher.