Round off the applause for the 2022 TV Fiction Festival, held from September 13 to 17 in La Rochelle. The event, which is still open to all professionals in the sector, but also to the public, represented en masse once again this year, ended last night with an awards ceremony that reflected the richness and diversity of the competition.
The jury, chaired by actress, director and screenwriter Sandrine Bonner, presented its prize list and awarded 13 prizes at the closing ceremony presented by Mathieu Madenian.
In terms of series, the novelty of TF1 Lycée Toulouse Lautrec, which will be broadcast in the coming months with Stéphane de Grodt, Chain Thibaut or even Valéry Carcent in the main roles, left the prize for the best 52-minute series. OCS's original comedy Septième Ciel was honored in the 26-minute category, while thrillers Vortex (France 2) and L'homme de nos vies (M6) took prizes for best music and best screenplay, respectively.
TV movies are not left out. The jury did indeed award the prize for best unitary to Touchées, Alexandra Lam's first work, which will be broadcast on Thursday, September 22 on TF1. As for Arte, the TV film La Cour, which explores the rules that govern the elementary school yard like a microcosm, was awarded the prize for best director, awarded to Hafsia Hertz and the young woman Imedi Adam, who highlighted the talent. Very young actress Lucie Loste Berset.
Finally, it should also be noted that France Télévisions' Unitarians, The Annette Zelman Story, Life Before You and Mother, Don't Sleep Me, also made a strong impression when they received the prize. Young Male Hope Adam (awarded to Wassily Schneider), Best Actress (Zoe Herran and Myra Schmidt) and Best Actor (Nemo Schiffman).
Shocking, young Nemo Schiffman's (Mortel, Elle s'en va) performance was also one of the highlights of the ceremony, which did not leave many indifferent in the room. Just like Alexandra Lammy, moving on stage with her proud daughter Chloe Juanette, who is playing one of the main roles in her TV movie.
Best Unit: Touch (TF1)
Best Music: Audrey Ismail and Olivier Courrier for Vortex (France Télévisions)
Best Screenplay: Marie Guilmino, Alice van den Broek and Elian Wineron for The Man of Our Lives (M6)
Best Director: Hafsia Hertz for La Cour (Arte)
A young man promising Adam: Wassily Schneider for Annette Zelman's story (France Télévisions)
A young woman promising Adam: Lucie Loste Berset for La Cour (Arte)
Best Female Performer: Zoë Heran and Myra Schmitt for Life Ahead of You (France Télévisions)
Best actor: Nemo Schiffman for Maman, don't put me to sleep (France Télévisions, RTBF, TV5 Monde)
Best French-language series: Attraction (RTBF, TF1 Belgium)
Best European Fiction: Life and Death in a Warehouse (BBC THREE UK)
Best Series Under 20 Minutes: Lost in California (Arte)
Best 26-minute series: Seventh Heaven (OCS)
Best 52-minute streak: Toulouse-Lautrec High School (TF1)
Charente-Maritime College Students Prize: Darknet-sur-mer (Prime Video)
Téléstar Prize for Best Series: Lies (TF1)
Source: allocine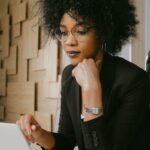 Camila Luna is a writer at Gossipify, where she covers the latest movies and television series. With a passion for all things entertainment, Camila brings her unique perspective to her writing and offers readers an inside look at the industry. Camila is a graduate from the University of California, Los Angeles (UCLA) with a degree in English and is also a avid movie watcher.