The team behind the upcoming film "Black Panther: Wakanda Forever" faced the challenge of producing a sequel to "Black Panther" (2018) without the lead actor, Chadwick Boseman, who died in 2020 from cancer. In an interview with Empire magazine, the director, producer and crew said that the shock of the loss of the protagonist drove the whole conception of "Black Panther: Wakanda Forever".
"The conversations were all about 'what are we going to do next?' And how is it possible that Chadwick's legacy – and what he did to help Wakanda and Black Panther become these fantastic, inspirational and iconic ideas – continue? "Explained producer Kevin Feige.
Feige also said they never considered replacing Chadwick Boseman in the role and continuing without anything happening, like the Hulk, for example. "It seemed like it was too early to choose another actor. Stan Lee has always said that Marvel represents the world outside their window. And we talked about how, as extraordinary and fantastic as our characters and our stories are, there is. a recognizable and human element is everything we do The world is still processing the loss of Chad [o diretor] Ryan Coogler made that story, "he explained.
Coogler explained that the film will be about "how you move forward in the face of seemingly insurmountable odds". This idea was already present in the original script, but "it became extremely relevant when we lost our brother".
The director also revealed that it was difficult to find the right tone for the adaptation. "For me, it was like, 'How do I find a song that they can still go out and sing,' in light of what we were dealing with?" The director explained.
The solution was to focus on the characters around T'Challa, including her sister Shuri (Letitia Wright), her mother Ramonda (Angela Bassett) and her partner Nakia (Lupita Nyong'o). However, the idea seemed impossible.
"Once we lost it, the thought of being able to move on was simply unfathomable to me," said actress Lupita Nyong'o.
Her fears were only allayed after Coogler explained her vision of the film, which would honor Boseman and T'Challa, something she herself called "absolutely true and beautiful. In the end, I was in tears."
The cast of the new film will also include the return of Winston Duke, Danai Gurira, Florence Kasumba and Martin Freeman, as well as the new additions of Tenoch Huerta ("The Purge") as villain Namor and Dominique Thorne ("Judas and the Black Messiah ") as Riri Williams, Ironheart, who will have her series on Disney + in 2023.
The premiere of "Black Panther: Wakanda Forever" is scheduled for November 10 in Brazil, one day before its US release.
Watch the movie trailer.
+The best content in your email for free. Choose your favorite Earth Newsletter. Click here!
Source: Terra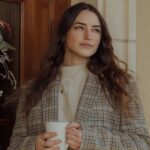 Emily Jhon is a product and service reviewer at Gossipify, known for her honest evaluations and thorough analysis. With a background in marketing and consumer research, she offers valuable insights to readers. She has been writing for Gossipify for several years and has a degree in Marketing and Consumer Research from the University of Oxford.