The photo of the day posted by NASA on the APOD website shows the Orion spacecraft, the Earth and the Moon in the same shot
The highlight made by NASA on the website Astronomy Picture of the day this Thursday (01) is the beautiful "selfie" of the Orion spacecraft as it travels to lunar orbit, showing the Earth and the Moon in the background.
Check the picture:
The record was achieved on November 28 during the 13th flight day of the Artemis I mission. It was on this day that the capsule reached its maximum distance from the earth, being distant from us more than 430 thousand km. Furthermore, its position in retrograde orbit placed the spacecraft approximately 70,000 km from the Moon.
The photo is interesting because it shows the Earth and the Moon almost the same size, with the Moon a little bigger, even. This happens, of course, because the spacecraft is closer to the Moon than our planet and, therefore, it's just an illusion that both worlds are equivalent in size.
Orion is now preparing to leave lunar orbit, beginning its journey back to Earth. This return should take place on December 11th.
Learn about the Artemis program
THE Artemis I mission it's just the first of NASA's new lunar program. On this first trip, the space agency sent the capsule into lunar orbit, still unmanned, as a test of the new technologies used on the spacecraft. Everything going well, the launch of Artemis II should take place in May 2024, already with astronauts on boardstill making an orbital flight.
Then, in 2025, should come the long-awaited moment of the return to the lunar surface in more than 50 years, when Artemis III will take new astronauts to the Moon for the first time since the end of the Apollo program🇧🇷
Source: APOD
Trending on Canaltech:
🇧🇷The best content in your email for free. Choose your favorite Terra newsletter. Click here!
Source: Terra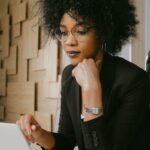 Camila Luna is a writer at Gossipify, where she covers the latest movies and television series. With a passion for all things entertainment, Camila brings her unique perspective to her writing and offers readers an inside look at the industry. Camila is a graduate from the University of California, Los Angeles (UCLA) with a degree in English and is also a avid movie watcher.