______________________________
"My crazy diary", 2013
A story about the life of teenagers in the 90s, through the eyes of sixteen-year-old Ray, a funny fat woman with mental problems. Her close friend Chloe, who is unaware of Ray's mental problems, tries to help her cope with her feelings and with herself by introducing her friends: Archie, Finn, Izzy and Chopp – "the coolest people in Lincolnshire". Further – stories, laughter and teenage dramas.
"Stranger Things", 2016
A fantastic story of teenage boys from a quiet American town in the 80s. Mysterious disappearances, other worlds, underground secrets and investigations. The series intertwines stories of friendship and mutual assistance, support and love. In each episode, new clues to unraveling the mysteries of the city appear, but also incredible details that again confuse the characters. A separate plus is for the music. After watching, you will only sing tracks from this series.
"13 reasons why", 2017
The series is an adaptation of the Jay Asher novel of the same name. The first thirteen episodes are the thirteen reasons high school student Hannah Baker committed suicide. She recorded a detailed account of each reason on tape and sent them to her best friend and classmate, a quiet guy named Clay Jensen. Four seasons, during which you can look into the inner world of teenagers, understand how the characters cope with difficulties on their way and learn to live, no matter what.
"Looking for Alaska", 2019
In the center of events is an ordinary guy living his boring life. But she is boring until the young man meets a girl named Alaska. The bonus of this series is the breathtaking soundtracks. The topics covered in the series will make you think about life and death, as well as being in general.
"Dark Beginnings", 2019
A fantasy series based on the trilogy of the same name by Philip Pullman. This is a story about a girl Lyra who goes on a dangerous journey to save her friend. In this world, the souls of people take the form of different animals, each of which accompanies its master everywhere. On the way, the heroine meets both allies-assistants and many difficulties, which can only be overcome together.
"We will start soon", 2022
A new series from the Foxford online school about dreams and fears, self-acceptance and self-determination, the path to great goals, failures and victories along the way. The heroes of the series – Nikita, Vika and Riley – are teenage friends who study at an online school and have never met in reality. This does not prevent them from creating their own art team and starting their journey into the world of great art. The series deals not only with the topic of self-determination and team spirit, but also talks about the socialization of children in an online school, Internet harassment and bullying, going beyond the internal conflicts of adolescents and highlighting global problems that are only getting worse every year.
Source: Hellomagazine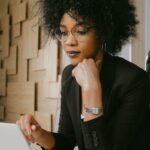 Camila Luna is a writer at Gossipify, where she covers the latest in movies and television series. With a passion for all things entertainment, Camila brings her unique perspective to her writing and offers readers an inside look at the industry. She has been writing for Gossipify for several years, and has become known for her in-depth analysis and thoughtful commentary on the latest releases. Camila is a graduate from the University of California, Los Angeles (UCLA) with a degree in English and is also a avid movie watcher.