In Babylon, Margot Robbie confessed that it was great to record intimate scenes with Brad Pitt, thanks to the fact that the plot of the film depicts decadence and excess in Hollywood in the 1920s.
Director Damien Chazelle's film shows the upheaval of the film industry in Los Angeles to become what it is today, so its story is based on events and some real people.
See which of the 'Babylon' characters played by Margot Robbie, Brad Pitt, Tobey Maguire, Jean Smart, Olivia Wilde and Diego Calva were real people or based on real people.
The film also stars Brad Pitt 'Spy Game', which you can watch for free and in Spanish on ViX.
'Babylon': Margot Robbie's Nellie LaRoy is inspired by Clara Bow
Margot Robbie (one of the highest paid actresses) plays a young actress who seeks fame and success, but even though the character of Nellie LaRoy did not actually exist, she takes influence from many "It Girls" of the time.
'It Girls' are known as young women who are surrounded by celebrities, dress very well and are very beautiful. Robbie's character in the film appears to be influenced by Clara Bow, Jeanne Eagels, Lia LaPutti and Alma Rubens.
'Babylon': Elinor de Jean Smart is based on a real journalist
The columnist Eleanor St. John who appears in the film and witnesses the excesses of celebrities is one of the characters in "Babylon" who actually existed in real life.
The character of Jean Smart is based on British novelist Elinor Glyn, who wrote for 'Cosmopolitan' and 'Photoplay', coined the term 'It Girl' and published several romance novels.
'Babylon': Brad Pitt's Jack Conrad Based on Famous Silent Film Actors
With a mustache and dark hair, Brad Pitt plays Jack Conrad, a silent film star who loves parties and extravagance. In his case, his character was not a real person, but was inspired by various actors of the time.
One of the celebrities that Jack Conrad can be based on is John Gilbert, since physically the character and the actor are very similar. Also, Conrad has stuff from Douglas Fairbanks, one of the early action stars.
'Babylon': Diego Calva's Manny Torres is based on Joselito Rodríguez
Mexican actor Diego Calva in "Babylon" plays Manuel Torres, a young immigrant with the dream of making it big in Hollywood as a film producer.
The inspiration for the character of Manuel Torres is Joselito Rodríguez, an actor, director, producer and screenwriter who worked in film in Mexico and Hollywood.
Joselito Rodríguez, a member of the Rodríguez dynasty, is remembered for his film "Ay Jalisco, no te rajes!" and for participating in the development of sound equipment for the production of sound films.
'Babylon': Max Minghella's Irving Thalberg was a real person
Actor Max Minghella in the film appears as the young Hollywood producer Irving Thalberg, who in real life existed and was known as the Wonder Boy playing successful films at Universal and then at Metro Goldwyn Mayer.
In the 1920s, Metro Goldwyn Mayer grew rapidly under his direction and became the most famous and attractive film production company in Hollywood at the time.
Other characters appearing in Babylon who were based on real people include Sidney Palmer (Jovan Adepo), who is based on jazz trumpeter Curtis Mosby, who appeared in films with his band the Blue Blowers.
As is Lady Fay Zhu (Li Jun Li) who is inspired by Anna May Wong, the first Chinese actress who, despite racism, was approved to appear in Hollywood films.
Source: univision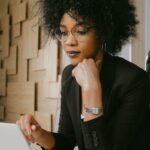 Camila Luna is a writer at Gossipify, where she covers the latest in movies and television series. With a passion for all things entertainment, Camila brings her unique perspective to her writing and offers readers an inside look at the industry. She has been writing for Gossipify for several years, and has become known for her in-depth analysis and thoughtful commentary on the latest releases. Camila is a graduate from the University of California, Los Angeles (UCLA) with a degree in English and is also a avid movie watcher.