1980's "Blue Lagoon" actors Brooke Shields and Richard Lestrange achieved fame when they were very young, but the actress was over-exploited despite being a minor.
In the documentary "Pretty Baby: Brooke Shields" presented at the Sundance Film Festival, the actress recounts her career in Hollywood as a minor in sex roles and her bad experiences in between.
Brooke Shields had been labeled a sex symbol since the age of 12, appearing in 'Pretty Baby' as a sex worker and at 15 she had the role of 'Blue Lagoon', although she did not appear afterwards.
Brooke Shields suffered while filming an intimate scene in 'Endless Love'
The same year that Brooke Shields appeared in 'Blue Lagoon', she was 16 years old filming the romantic film 'Endless Love' with the late Italian director Franco Zeffirelli.
As covered by Deadline on January 22, 2023, their documentary features footage from a 1981 interview on the set of the film, where Zeffirelli and Shields sit together as the now-actress recounts her ordeal.
Shields, who was a minor and still a virgin, says that from the beginning she did not feel safe with the environment the director created in the film about two teenagers living a passionate relationship despite the opposition of their parents.
"I found the 'naturalness' and exploration of sexuality too dangerous and I didn't trust the director to create a safe environment for me."
The actress even confessed that when filming a sex scene, the director wasn't getting the emotion he wanted from her, so he twisted her toe to gesture while the camera was recording.
Through tears, Shields admits that instead of having a passionate reaction in his scene with co-star Martin Hewitt, as the director wanted, his face was actually one of anxiety.
"Zeffirelli kept grabbing my toe and twisting it so I could see, I guess, ecstasy. But it hurt me."
Because of their exploitation of her beauty and sexuality, Shields admits that as a young woman she never knew what true ecstasy and passion really was, except that she felt she was being used by the industry.
"I was really devastated after that. I thought of myself as a workhorse: I got paid, I did what I did, it sold, everyone was happy, it was transactional."
Brooke Shields reveals she was raped in her 20s
In this documentary, Shields revealed that she took a few years off from the industry, but after graduating college in 1987, a friend called her to talk about a project that ended up raping her.
"We had dinner and I thought it was a work meeting. You had to talk about the film, the role he would have in the film."
But at the end of what was supposed to be just a business dinner, her boyfriend (who has not revealed his name) took her to her hotel room to call her a taxi, where he sexually assaulted her.
"The door opened and the person came out naked. He's right on me…like wrestling. I didn't struggle that much. I didn't, I was completely frozen. I cried all the way to a friend's apartment."
The documentary "Pretty Baby: Brooke Shields" is split into two parts and will be available on Hulu after it premieres at the 2023 Sundance Film Festival.
You may be interested in:
Source: univision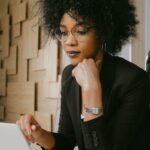 Camila Luna is a writer at Gossipify, where she covers the latest in movies and television series. With a passion for all things entertainment, Camila brings her unique perspective to her writing and offers readers an inside look at the industry. She has been writing for Gossipify for several years, and has become known for her in-depth analysis and thoughtful commentary on the latest releases. Camila is a graduate from the University of California, Los Angeles (UCLA) with a degree in English and is also a avid movie watcher.