'Wednesday' fans haven't stopped theorizing about this iconic and gothic character. Others say that Merlina may be allergic to the color and others that Enid has a chance to be his girlfriend.
But there is also a debate on the Internet about whether Merlina Addams could be an autistic character because of her lifestyle.
If you like dark humor stories like 'Wednesday', you can watch 'Kick-Ass 2' on ViX+, ViX's premium streaming service.
Could Wednesday's Merlina Addams have autism? The motives
TikTok user @jeremyandrewdavis, who describes himself as a "disability consultant" on his personal website, dedicated a video explaining why Wednesday Addams might have autism and why it's not accurate.
Jeremy explains that the character has certain traits that could code him as someone on the autism spectrum, for example: Wednesday doesn't really like interacting with other people or physical contact, as well as having very specific special interests ( figuring out the mystery of Nevermore, writing and playing the cello).
Likewise, some fans have pointed out other characteristics of the character that would put her on the autism spectrum, such as difficulty understanding the emotions of others and a high sensitivity to noise or types of fabric.
However, Davis believes that the fact that Merlina Addams in the Netflix series is not overtly autistic (as many fans claim) undermines that statement.
@jeremyandrewdavis

#Netflix #Wednesday #WednesdayAddams #WednesdayAutistic #AuDHD #ActuallyAutistic #AutisticAdult #Neurodivergent #MadPride #NeuroSpicy #AutisTikTok #Reenactment #Fun #Humorous #Jokes #Captioned

♬ original sound – Jeremy Andrew Davis
Furthermore, it states that if Tim Burton's true intention was to make this character an autistic person, he did not achieve it in the best way, since there are different types of autism that were not fully represented in the series.
Tim Burton has not commented on this theory, but many fans of the series are hoping to see something of this aspect of Merlina Addams in the second season of 'Wednesday'.
Fans debate whether or not Merlina Addams is autistic
On social networks, the topic of whether or not Wednesday Addams is a character with autism has become popular. Some, like @lucienistic on Twitter, confirm that it is, as it has several features that could prove it:
"It's so amazing to me how many people love Wednesday but pick on autistic people. His whole character is literally autism."
There are others who believe that in addition to Merlina, other characters from "Wednesday" (such as Enid, whose actress did her own action scenes in the series) could also have some of the autism spectrum disorders (ASD ):
"As someone with autism, almost every character on Wednesday has autism, and I'm going to die with that idea."
However, many people disagree with this theory. For example, one fan on Twitter believes that this statement amounts to stereotyping people who have some form of autism.
"The Netflix series Wednesday is amazing, but it bothers me that everyone is using Merlina to identify autism. They are stereotypical autistic people. No autistic person has black or white thoughts, likes to be alone, etc.
Others believe that Merlina is just "weird" and that she doesn't necessarily have some kind of autistic disorder.
And what do you think? Does Merlina Addams have autism or not? Tell us in the comments
Source: univision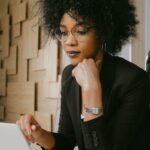 Camila Luna is a writer at Gossipify, where she covers the latest movies and television series. With a passion for all things entertainment, Camila brings her unique perspective to her writing and offers readers an inside look at the industry. Camila is a graduate from the University of California, Los Angeles (UCLA) with a degree in English and is also a avid movie watcher.