It was 25 years ago when Jennifer Lopez broke into movies after playing Selena Quintanilla in a biopic.
Since then, JLo has become a Hollywood star with more than twenty credits to her name, with 'The Mother', a Netflix movie, her next project on the horizon.
As of now, Shotgun Wedding is already out, a tape in which she gives life to Darcy, a bride whose dream wedding is dashed when some pirates invade the island where all her guests are.
Despite the fact that the fiction combines action with comedy, there was a moment when the 53-year-old actress was in danger and felt fear during the recordings.
Are you a fan of Jennifer Lopez movies? Join ViX to watch "Wedding Expert" for free.
Jennifer Lopez recounts the accident she suffered while filming 'Shotgun Wedding'
In an interview with 'Buzzfeed', the cast of 'Bodas de Plomo' (as it's called in Spanish) was asked who would be most likely to do an action scene the first time and without mistakes.
Most of the actors agreed that it would be Jennifer Lopez and Josh Duhamel, which the actress commented:
"Josh and I hit it off really well."
However, he also recalled that there was a time when his point didn't go down so well:
"Besides that time, I almost fell off a cliff."
Jennifer Coolidge, her partner in the scene, asked them if the story was true, while D'Arcy Carden asked her to tell them the details of what happened.
"Remember that scene where my dress gets caught on a (car) tire? It just got stuck in the tire," Jennifer Lopez said.
His reaction was one of true desperation and his co-star had to call for help:
"I was walking away and I looked at Josh, (I yelled) 'Josh! Please don't let me go."
The actor, for his part, showed his braver side at the time, because, according to JLo, he replied:
"I've got you! If you go, I'll go too."
Although the "Ciudad en silencio" actress (which you can watch for free on ViX) didn't elaborate on how she managed to get rid of what was pulling on her dress, she described the experience as "scary for…".
'Shotgun Wedding' cast sang one of their songs to Jennifer Lopez while filming
In the aforementioned interview, the actors of the Prime Video tape were also asked who would be the first to start singing out of nowhere.
So "La Diva del Bronx" recounted that "everybody sang me one day" "If You Had My Love," one of her first songs.
Without elaborating on the reasons why her co-stars did it, she called the gesture "very nice", since she was "having a bad day" and the surprise "made her happy".
Tell us, what did you think of Jennifer Lopez's 'scary' moment when she recorded 'Bodas de plomo'?
Source: univision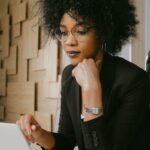 Camila Luna is a writer at Gossipify, where she covers the latest movies and television series. With a passion for all things entertainment, Camila brings her unique perspective to her writing and offers readers an inside look at the industry. Camila is a graduate from the University of California, Los Angeles (UCLA) with a degree in English and is also a avid movie watcher.