Brendan Fraser has changed a lot from the start of his career to now, when he received an Oscar nomination for his dramatic role in 'The Whale', but when he reached his biggest moment of fame, his roles focused on his physique.
The actor starred in many comedies and action films in the late 90s and early 2000s that made him world famous, although many of these roles were exhausting on his mind and body.
In the same way that Brendan Fraser starved himself in "George of the Jungle" to maintain his muscular body, the actor admitted in a recent interview that he suffered a lot in "The Mummy 3" in 2008.
You can see Brendan Fraser in his first film 'The Mummy', which is available on ViX+, ViX's premium streaming service.
Brendan Fraser despised his body in 'The Mummy 3'
The last time Brendan Fraser brought Rick O'Connell to the big screen was in 2008's The Mummy: Tomb of the Dragon Emperor, and by then the actor was already feeling the ravages of such demands on his body.
In an interview with The Telegraph on January 28, 2023, the actor said that he was always doing his own stunts and this caused him to need several surgeries to fix his back and knee.
The consequences of having to stay fit while abusing his body for years made him feel self-loathing by 2007, when he was filming the third movie, The Mummy, in China.
Fraser confessed that to cope with the pain while filming his scenes, he had to put tape, ice packs and prosthetics under his clothes every day to allow him to move.
"Every morning I dress up like a gladiator with muscle tape and ice packs, wearing this 'Transformers' exoskeleton just to get through the scenes."
Not so much for the money or the fame, Fraser said she subjected herself to this physical punishment because she had some contempt for her body and believed she deserved all the suffering.
"There was absolute self-loathing. I think, on some level, I felt like I deserved (a loss) and I wanted to be the one to strike first."
You want to see the movie "The Mummy: Tomb of the Dragon Emperor"? just connect to ViX+, ViX's premium streaming service.
Brendan Fraser already feels happier with his physique after filming 'The Mummy 3'
Later in the same interview, Brendan Fraser recalled his best films and the physical change he had from that young man in the 90s who conquered Hollywood with his comedy and adventure films.
At the time, Fraser had flawless muscles and in films like "Encino Man" or "George de la Selva" he appeared almost shirtless, something he would not want to do again today.
"I'm older now. I don't look like myself on those days and I don't necessarily want to. But I have come to terms with who I am now. And I'm glad that the work I can do is based on an emotional reality, which is not my own life, but with which I can identify a lot.
After the actor retired from Hollywood in 2014, he returned for the series "Doom Patrol" in 2019 and in 2022 he transformed his body again, but now for his role in "The Whale" and the fight against lipophobia.
This role gave Brendan Fraser a Hollywood resurgence, he's nominated for an Oscar and he can also enjoy his work without having to worry about his body.
Source: univision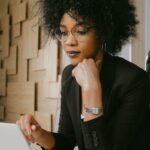 Camila Luna is a writer at Gossipify, where she covers the latest movies and television series. With a passion for all things entertainment, Camila brings her unique perspective to her writing and offers readers an inside look at the industry. Camila is a graduate from the University of California, Los Angeles (UCLA) with a degree in English and is also a avid movie watcher.