The film tetris, a reference to one of the most popular games of all time, will soon be released on Apple TV+, Apple's streaming service. With a world premiere scheduled for March at the SXSW conference in Austin, Texas, the feature will look to appeal to fans of the hit puzzle-style game.
Starring Taron Egerton, the film was announced in 2020, with many wondering how a film could be made about a blocky game. Apparently, the film is another Cold War thriller about the game's creator, Alexey Pajitnov (Nikita Efremov), and his relationship with Henk Rogers (Egerton), who brought Tetris to the Game Boy and ensured its popularity.
Things get so complicated that international characters such as Robert Maxwell (Roger Allam) and Mikhail Gorbachev (Matthew Marsh) are involved.
It has now been announced that tetris on Apple TV+ will premiere at the South by Southwest Festival (SXSW) in Austin, Texas on March 10-19, 2023.
"tetris, an all-new Apple Original Movie, is based on the incredible true story of one of the world's most iconic video games. World premiere at SXSW. Coming soon to Apple TV+," reads the post below from the official Apple TV+ streaming Twitter.
Check out the official synopsis of tetris: "Based on the true story of American video game salesman Henk Rogers (Taron Egerton) and his discovery of Tetris in 1988. When he decides to bring the game to the world, he stumbles upon a dangerous web of lies and corruption behind the curtain of iron".
Despite arriving in March at SXSW, tetris doesn't yet have a firm date for its arrival on Apple TV+, with the stream saying it will happen "soon."
The post Tetris: Apple TV+ movie about the iconic game arrives in March first appeared on Olhar Digital.

Source: Olhar Digital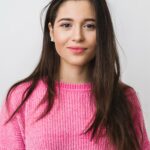 Rose James is a Gossipify movie and series reviewer known for her in-depth analysis and unique perspective on the latest releases. With a background in film studies, she provides engaging and informative reviews, and keeps readers up to date with industry trends and emerging talents.