Ludmilla spoke out this Monday (11/20), Black Awareness Day, after suffering several racist attacks on X (formerly Twitter). The attacks were initially promoted by fans of Mexican Kenia Os, after the celebrities exchanged unfollows on social media, which would explain many messages in Spanish, but several Brazilians took the opportunity to demonstrate their worst instincts.
On her social networks, the singer warned that she will not remain silent in the face of criminal acts. "I will not back down," she wrote, warning that she would sue all racists.
"In recent days, some of the racism that I suffer in my routine has come to light, especially since I became an artist. A gratuitous hatred that racist profiles 'dressed' as fans hurl at me, who don't even remotely resemble the public who like it real music," he wrote.
Ludmilla explained that she had activated her legal team to identify each person responsible for the "barrage of attacks". You also informed platform X, which deleted the reported posts. "I can no longer have to answer for something they did to me. Those who have to speak or show their faces are the ones who do this, like this, with impunity", she continued.
"Exhausted is not enough, but I will not back down – I will continue to exist and shine, whoever it hurts – and once again I leave it here in writing: there is nothing to celebrate on November 20th. You will not stop me, motherfuckers , OK".
—LUDMILLA (@Ludmilla) November 20, 2023
Source: Terra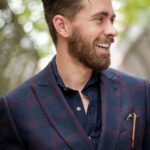 Earl Johnson is a music writer at Gossipify, known for his in-depth analysis and unique perspective on the industry. A graduate of USC with a degree in Music, he brings years of experience and passion to his writing. He covers the latest releases and trends, always on the lookout for the next big thing in music.