Claudia Levy, widow of former Bob Dylan collaborator Jacques Levy, wanted to share in the profits from the sale of the musician's catalog for $300 million.
Bob Dylan won a legal dispute against Claudia Levywidow of Jacques Levy, former contributor to the folk icon. The action assessed whether Claudia was entitled to profits from the sale of the catalog of Dylan to Universal Music Publishing Group, which was made in 2021. (Via billboard)
Beside Dylan, Jacques wrote "hurricane" and nine other songs from the album Desire (1976). After Dylan sell his entire catalog for $300 million, Claudia filed a lawsuit and stated that she should receive $7.25 million because of her ex-husband's contributions.
In the same year, the Court stated that Levy was entitled to royalty payments but not rights sales. Even so, Claudia tried to revive the case, but ended up losing the dispute.
"Today's decision puts the nail in the coffin of this opportunistic process. We are pleased that the court has again rejected this sad attempt to cash in on the recent catalog sale of bob," declared the musician's representative to billboard.
Bob Dylan sells rights to entire discography for more than R$ 1.5 billion
Bob Dylan sold his entire music catalog in a transaction worth around R$1.5 billion (US$300 million) to Universal Music. According to the British newspaper The Guardianthe artist's decision again marks his liberal stance on business.
The move may be considered worrying by some, as it is no longer the artist in control of which productions his sound will be used, but most likely not for Dylan. The musician has always been well known for exploring all models to monetize his work and, according to a report by the Varietyhas licensed the use of his hits in more than 500 movies and series.
Source: Atrevida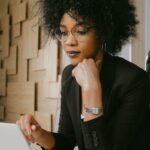 Camila Luna is a writer at Gossipify, where she covers the latest movies and television series. With a passion for all things entertainment, Camila brings her unique perspective to her writing and offers readers an inside look at the industry. Camila is a graduate from the University of California, Los Angeles (UCLA) with a degree in English and is also a avid movie watcher.