Disagreement between Joss Stone, agent and Rock in Rio caused the show to be canceled at the festival
show of Joss Stone at the Rock in Rio was canceled by mistake. Singer was scheduled for September 8, at the Sunset Stage. Jessie J, who performed at the last edition of the festival, in 2019, will be the substitute. The advisory informed that cancellation was for personal reasons, but stone explained the situation to the public on social media.
"Dear Brazilian fans, I'm so sad to say that I won't be playing the Rock in Rio. Not by any choice of mine. My manager mistakenly led the event's producer to believe that I couldn't play at the festival. So of course he had to replace me so you all could have fun and listen to some good music," he said on Facebook (via The globe).
Last Thursday, the singer announced a show in São Paulo on a date far from the festival, on June 1st. KT Tunstall will open the event. Rock in Rio announced replacement by Jessie J after two days, on Saturday.
This would be her second performance at the festival – she participated in the 2011 edition – and she intends to return after a miscommunication in 2022: "The truth is that my agent made some decisions for me and not with me. I'm very upset about not playing at the festival this year as I've looked forward to it and will continue to look forward to the next opportunity to play something so wonderful."
Joss took the opportunity to praise Jessie J and wish the Brazilian fans a good show.
Rock in Rio 2022
This year's edition is scheduled for the 2nd, 3rd, 4th, 8th, 9th, 10th and 11th of September in the City of Rock at the Olympic Park (or Parque dos Atletas, used as a leisure area and space for major events), located on the edge of Barra da Tijuca in Rio de Janeiro.
General sale tickets will be available for purchase from 7 pm on April 5, and can be purchased by the public through rockinrio.ingresso.com.
See this photo on Instagram

A post shared by Rock in Rio (@rockinrio)

Source: Atrevida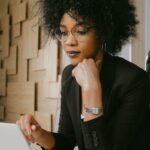 Camila Luna is a writer at Gossipify, where she covers the latest movies and television series. With a passion for all things entertainment, Camila brings her unique perspective to her writing and offers readers an inside look at the industry. Camila is a graduate from the University of California, Los Angeles (UCLA) with a degree in English and is also a avid movie watcher.