Despite specific requests, Dua Lipa does not ask for perks and items that are complicated to access.
From the list of requirements for the dressing room in Brazil, Dua Lipa can be one of the artists that gives less work. In an interview for Folha de Sao Paulo, Ingrid Berger, responsible for the service of the artists' dressing room at shows and festivals, revealed what the singer's requests were.
In addition to traditional items requested by any artist, such as towels and traditional foods from Brazil, Dua Lipa specifically required a ping pong table. The sports table is an item that the singer has shown numerous times while on tour.
Dua Lipa demanded a ping pong table for Rock in Rio, understand:

pic.twitter.com/oPZqkhHcXGhttps://t.co/rmLQ5jFa7h

— Central Dua Lipa | DUA IN BRAZIL 🇧🇷 (@dualipacentraI) August 3, 2022
The presentations of Dua Lipa in Brazil take place this Thursday, September 8, and this Sunday, September 11, in Rio de Janeiro. All tickets are sold out.
---
What to expect from Dua Lipa's concerts in Brazil?
Dua Lipa returns to Brazil after five years of its debut in the country. After being the opening attraction of A Head Full of Dreams Tourof Coldplayand have a solo performance in São Paulo, the Albanian singer will perform the tour Future Nostalgia Tour in São Paulo and Rio de Janeiro.
since the launch of Future Nostalgia (2020), Dua Lipa he has performed more than 70 shows since and is now preparing for the dates in Latin America, which mark the end of the tour. After visiting Brazil, the singer goes on to perform in Argentina, Chile, Colombia and Mexico.
Between fun choreography, eclectic costume changes and extremely colorful visual effects, the singer promises to mark the hearts of Brazilians with her stage presence and her three infallible rules during her passage through São Paulo and Rio de Janeiro, as the closing attraction of the Rock in Rio on Sunday, September 11th.
Despite having only two albums released, Dua Lipa is one of the most powerful voices of the current times, managing to maintain an accelerated and engaging rhythm in all his presentations, leaving the audience concentrated throughout the night. See more details about Future Nostalgia Tour clicking here!

Source: Rollingstone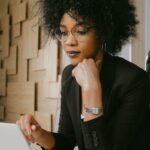 Camila Luna is a writer at Gossipify, where she covers the latest movies and television series. With a passion for all things entertainment, Camila brings her unique perspective to her writing and offers readers an inside look at the industry. Camila is a graduate from the University of California, Los Angeles (UCLA) with a degree in English and is also a avid movie watcher.