Without a doubt, the eternal "King" Roberto Carlohe is one of the most famous and richest men in Brazil, luck was won over the years of work and the result of his hit songs that have been even more successful thanks to his unmistakable voice.
Owner of countless songs showing his passion for cars, the singer owns a garage full of vehicles ranging from classic to sporty ones.
The automotive influencer Nelio Dgrazirevealed to one of the most followed personalities on social media when it comes to cars ATM some of the models and values ​​of the vehicles that the artist has in his garage.
"Who has never heard the song O Calhambeque? I think even today's young people have heard it, this song by Roberto Carlos was inspired by the red Cadillac Eldorado of 1959, in the same song he talks about the Chevrolet Coupé of 1933, the singer has the two machines that together exceed the figure of 1 million reais ", He said.
Dgrazi reveals that these aren't the only cars whose idol is Young guard it has. "He has a very eclectic taste for cars, ranging from classics to sports cars, as far as we know the singer has a collection of more than 7 vehicles in his garage, including a 1965 Chrysler Imperial convertible worth 195 thousand, already the red Audi R8 Spyder with V10 engine costs around 1 million, while the 1964 Chevrolet Impala Sedan does not drop to less than 138 thousand "delivers the influencer who has over 5 million in the private collection of the famous.
"I dare say the 'King' has a lot more than 5 million reais in vehicles in his garage, it is to make any collector jealous.", ends.
+The best content in your email for free. Choose your favorite Earth Newsletter. Click here!
Source: Terra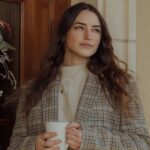 Emily Jhon is a product and service reviewer at Gossipify, known for her honest evaluations and thorough analysis. With a background in marketing and consumer research, she offers valuable insights to readers. She has been writing for Gossipify for several years and has a degree in Marketing and Consumer Research from the University of Oxford.